OBDSTAR MS80 BASIC Motorcycle Diagnostic Tool Scanner
Please note: All orders are shipped from IRELAND with a 1-year warranty & Tax included. Delivery time for the OBDSTAR tool is 4-10 working days.
Supports Moto Diag. It can be upgraded up to MS80 STD, then it supports Moto IMMO.
MS80 BASIC has a professional-level intelligent diagnosis, providing an unprecedented intelligent diagnosis and maintenance experience-the first fault guidance, technical bulletin, data flow assistance, diag socket, and other functions to help you diagnose accurately and efficiently; exclusive interactive circuit diagram and electrical query system, easy troubleshooting failure, so you have no worries about the car diagnosis.
Functions
1. New android 5.1.1 operation system;
2. Simple and intuitive menu guidance allows you to quickly master the equipment operation;
3. Provide complete diagnostic functions including code reading, code clearing, data flow, action test, setting, coding etc;
4. Menu arbitrary selection is more convenient and quick;
5. Record and play back real-time data streams, quickly and accurately locate sensor and component faults;
6. Wi-Fi connection to the internet, one-click software upgrade;
7. One-click remote function, OBDSTAR technical staff remote assistance;
8. Support the fault diagnosis of most of the world's luxury locomotives and tens of thousands of models.
Advanced function
1. The first fault guidance, help data, technical bulletin, diag socket, etc. help you diagnose accurately and efficiently;
2. Exclusive interactive circuit diagram and electrical description query function, so that you can have a worry-free diagnosis;
3. Diversified data stream display modes such as text, waveform diagram and instrument diagram, allowing you to easily analyze faults;
4. Automatic scanning, automatic VIN recognition, control module programming and coding, ECU setting, instrument coding, tire pressure monitoring system, maintenance light reset, CO adjustment, idle speed adjustment, A/F value reset, ABS control unit setting, EOL mode, transmission memory reset, clear computer memory etc.
Motorcycle/snowmobile/ATV/UTV diagnostic function support series
ASIA:
AEON, BAJAJ, BENELLI(DSK), DAELIMMOTOR, HARTFORD, HERO, HONDA, HYOSUNG, KAWASAKI, KYMCO, PGO, ROYAL ENFIELD, SUZUKI, SYM, TGB, TVS, YAMAHA
EUROPE:
ADIVA, AJP, APRILIA, BENELLI, BETAMOTOR, BMW, BRIXTON MOTORCYCLE, BROSE, BROUGH SUPERIOR, DERBI, DUCATI, FANTIC MOTOR, FBMONDIAL, GASGAS, GG TECHNIK, GILERA, GOES, HM, HUSABERG, HUSQVARNA, ITALJET, KSR MOTO, KTM, KVN MOTORS, LAMBRETTA, MACBOR, MALAGUTI, MASH, MBK, MGK HM, MH, MINSK, MOTO GUZZI, MOTO MORINI, MV AGUSTA, ORCAL, OVERBIKES, PEUGEOT, PIAGGIO, QOODER, QUADIX, QUADRO, ROYAL ALLOY, SHERCO, STELS, SWM, TRIUMPH, VERVE MOTO, VESPA, WOTTAN
AMERICAS:
ACELLERA, ARCTICAT, BRP, BUELL, COLEMAN, CSC MOTORCYCLES, DAFRA, HARLEY-DAVIDSON, INDIAN, KELLER, POLARIS, VICTORY
CHINA:
ARIIC, BAODIAO, BENDA, CFMOTO, CHINA ABS, CHINA ENGINE, CQZONGSHEN, CYCLONE, DAYANG, DAYUN, DONGFANG, FYM,  GAOKIN, GEELY MOTOR, GENERIC, GEON, GUOWEI, HAOJIANG, HAOJUE, HISUN, JINCHENG, JNQQSUZUKI, KEEWAY, KOVE, LIFAN, LONCIN, LONGJIA, QJBENELLI, QJMOTOR, REGAL RAPTOR, RIYA, SHINERAY, SINNIS, TARO, TIANMA, VOGE, WYHONDA, XDZHONDA, ZONTES
Odometer Recalibration
EUROPE:
APRILIA, BENELLI, BMW, CAGIVA, DUCATI, GENERIC, KTM, MV AGUSTA, PEUGEOT, PIAGGIO, TRIUMPH
AMERICAS:
BUELL, HARLEY-DAVIDSON
ASIA:
HONDA, KAWASAKI, SUZUKI, YAMAHA
CHINA:
HAOJUE, KYMCO
Function Display
1) Main Page/Brand Supported
---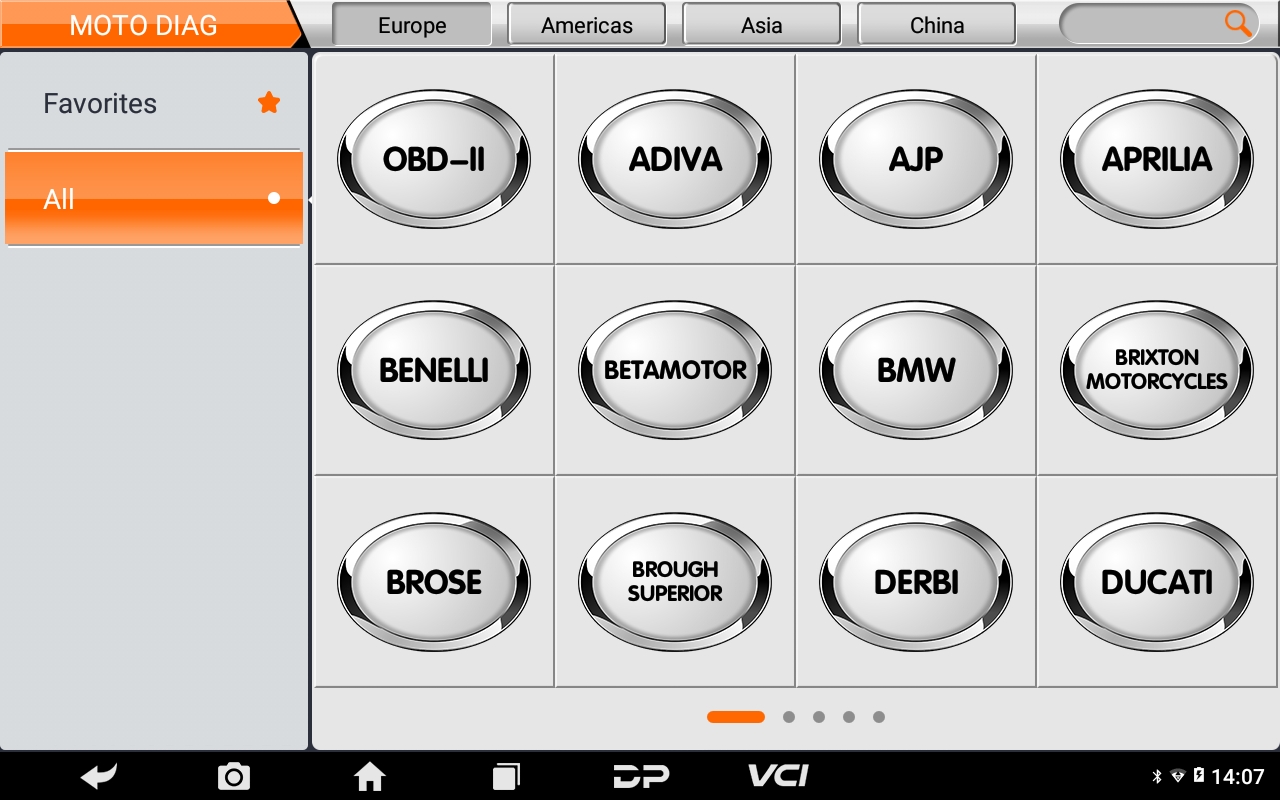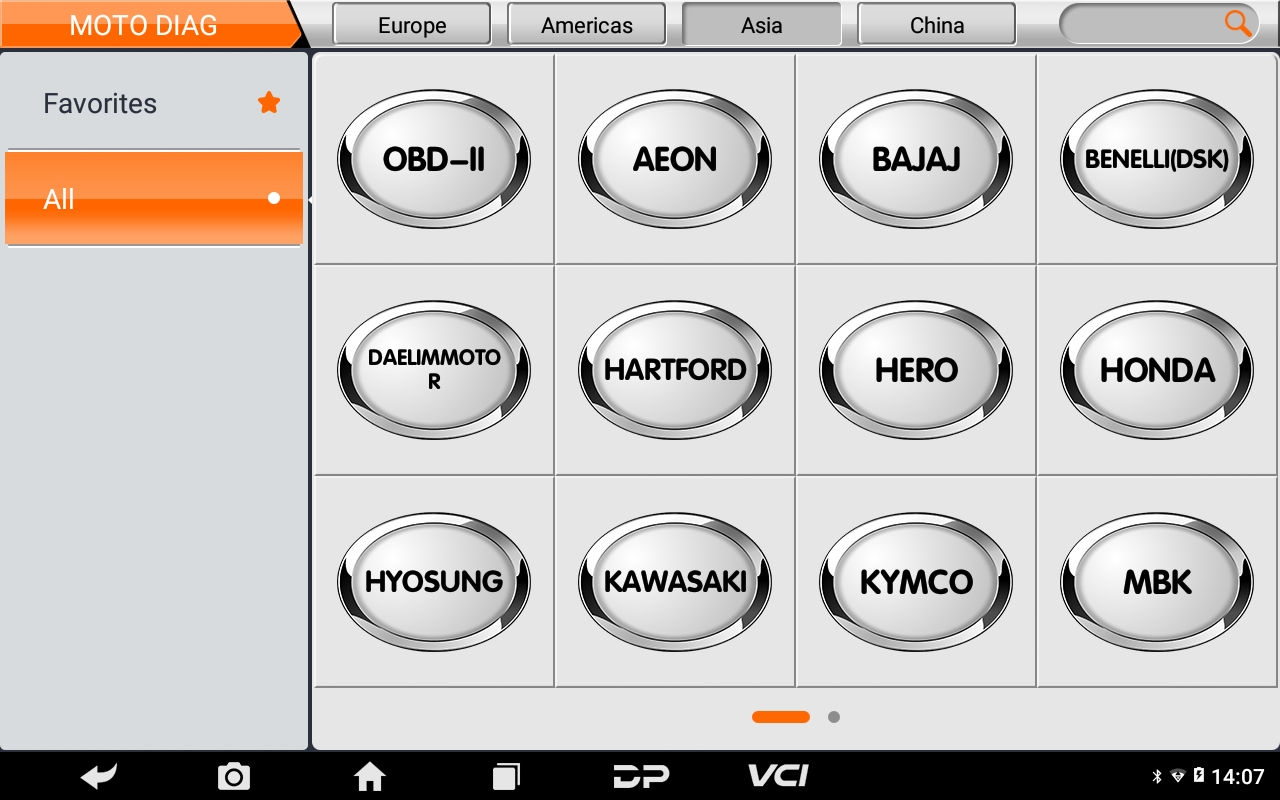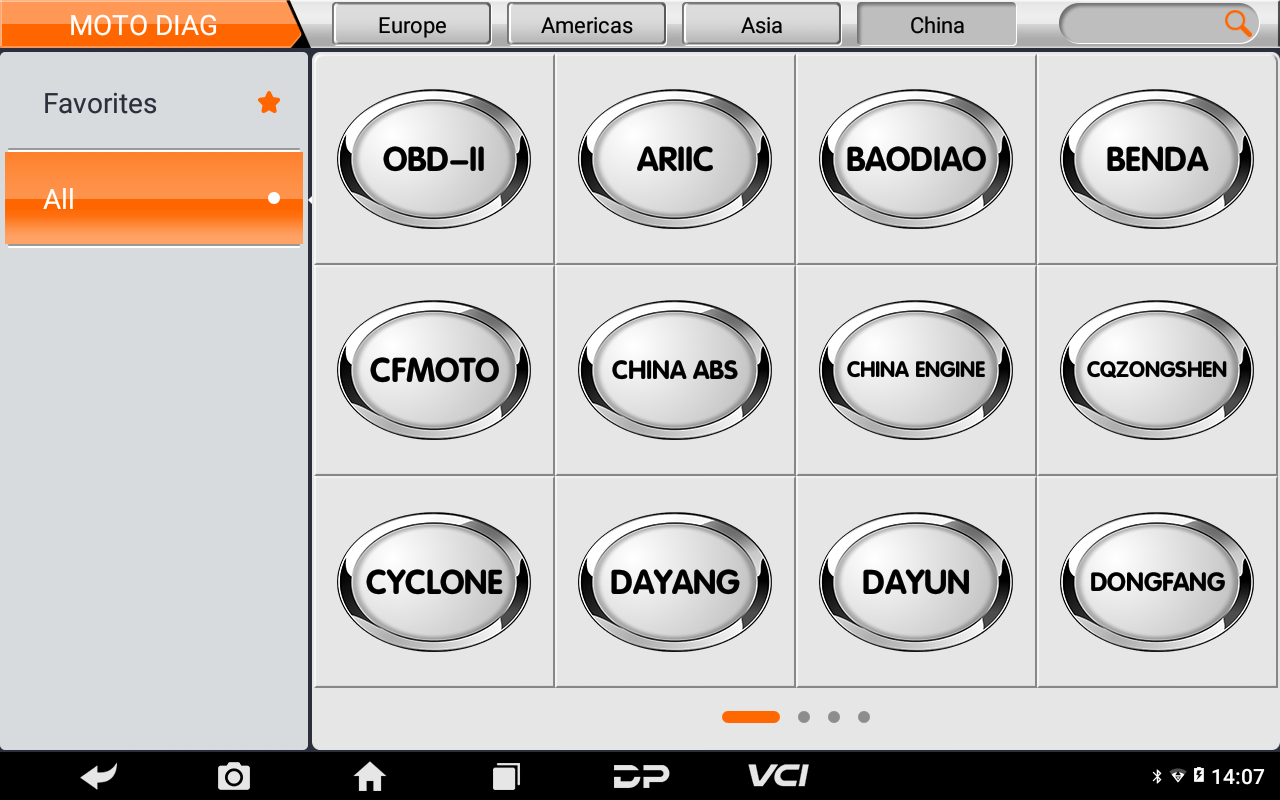 2) Help Data/Technical Bulletin/Fault Guidance
---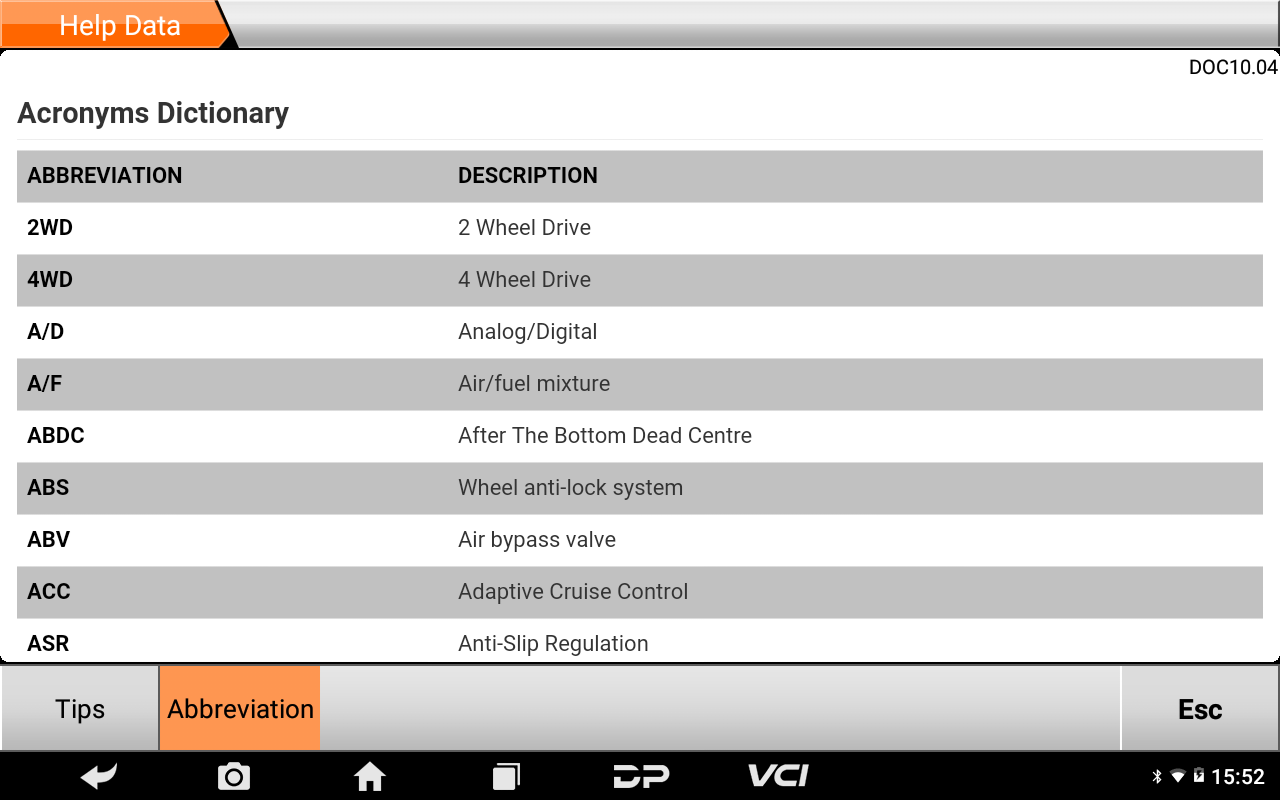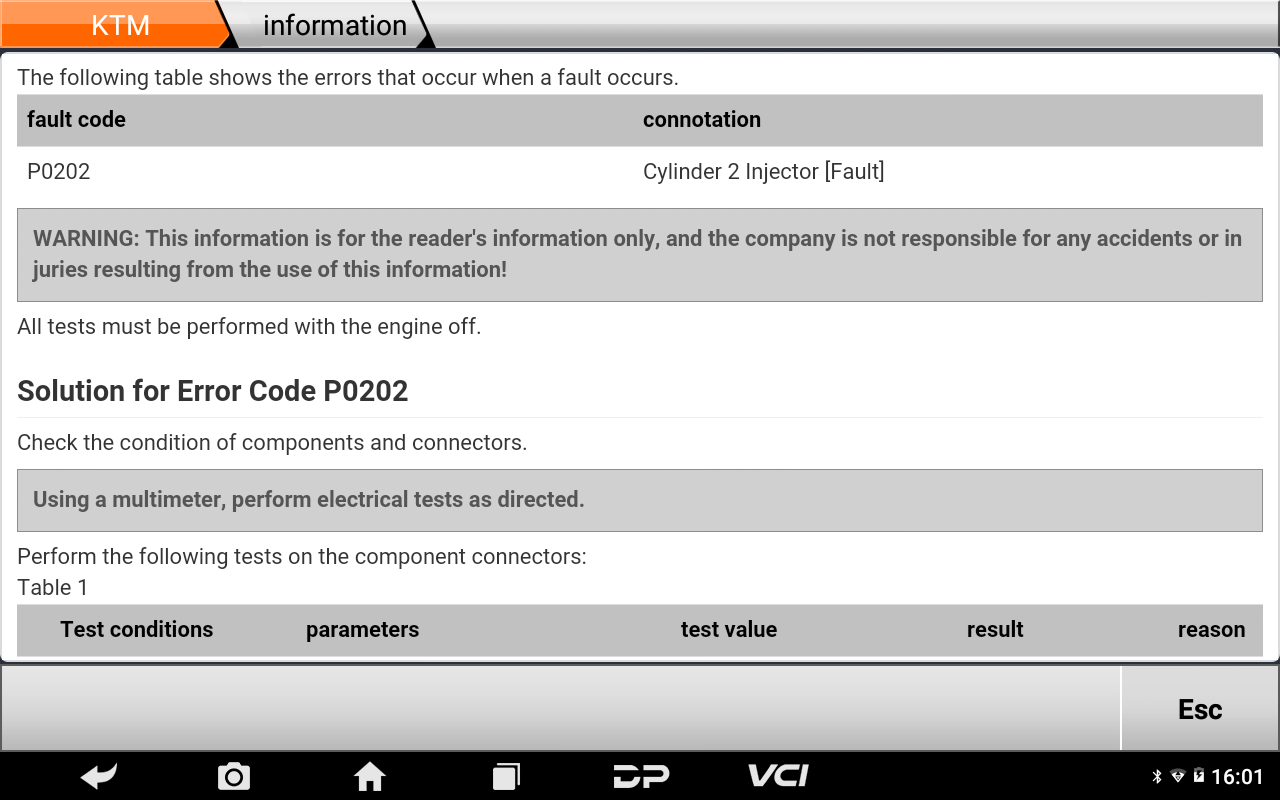 3)Supported Systems List/Manual Service Function
---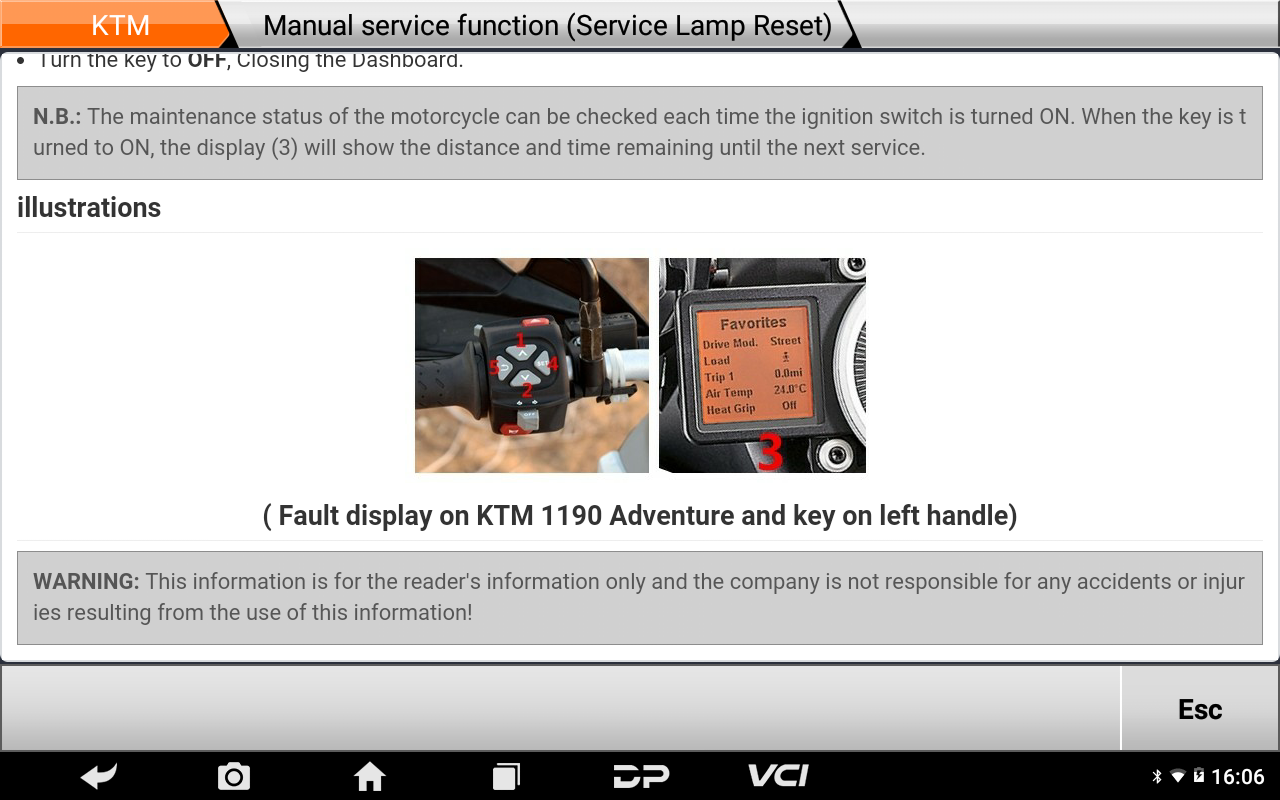 4) Interactive Circuit Diagram
---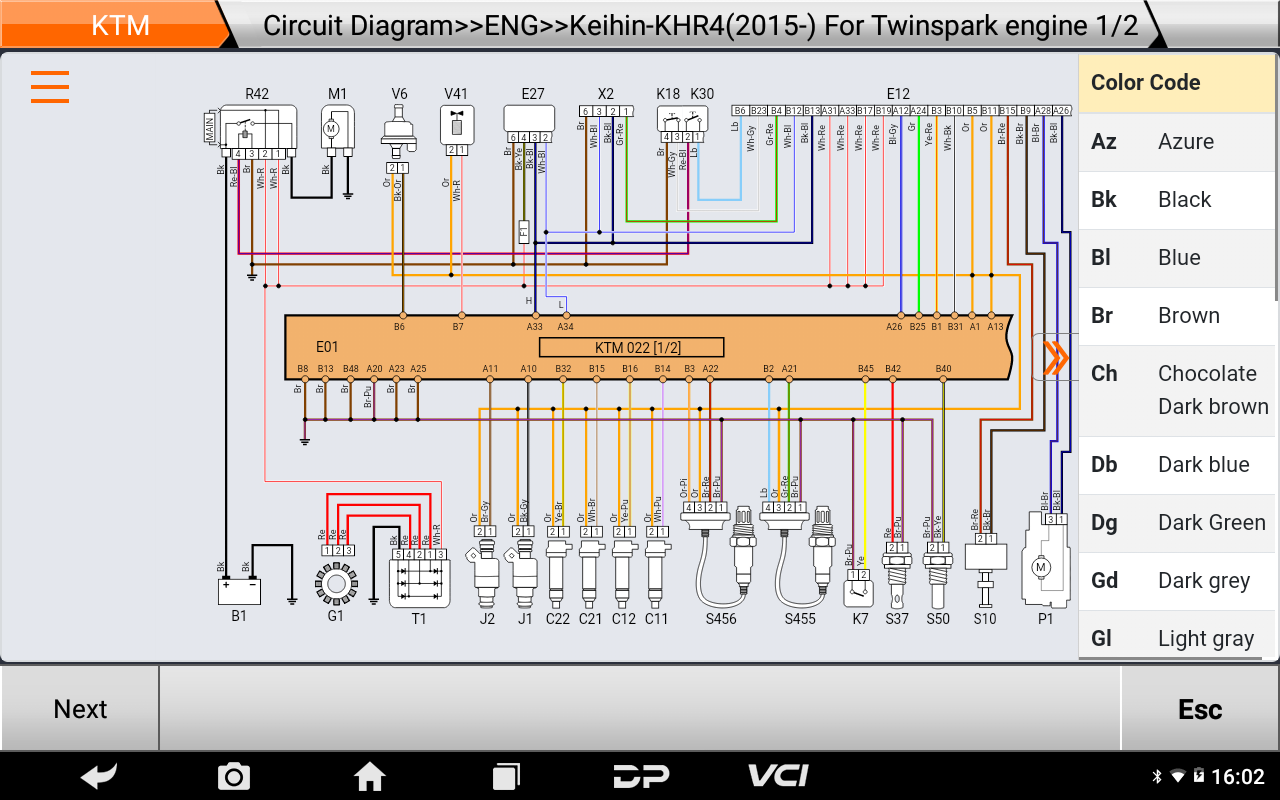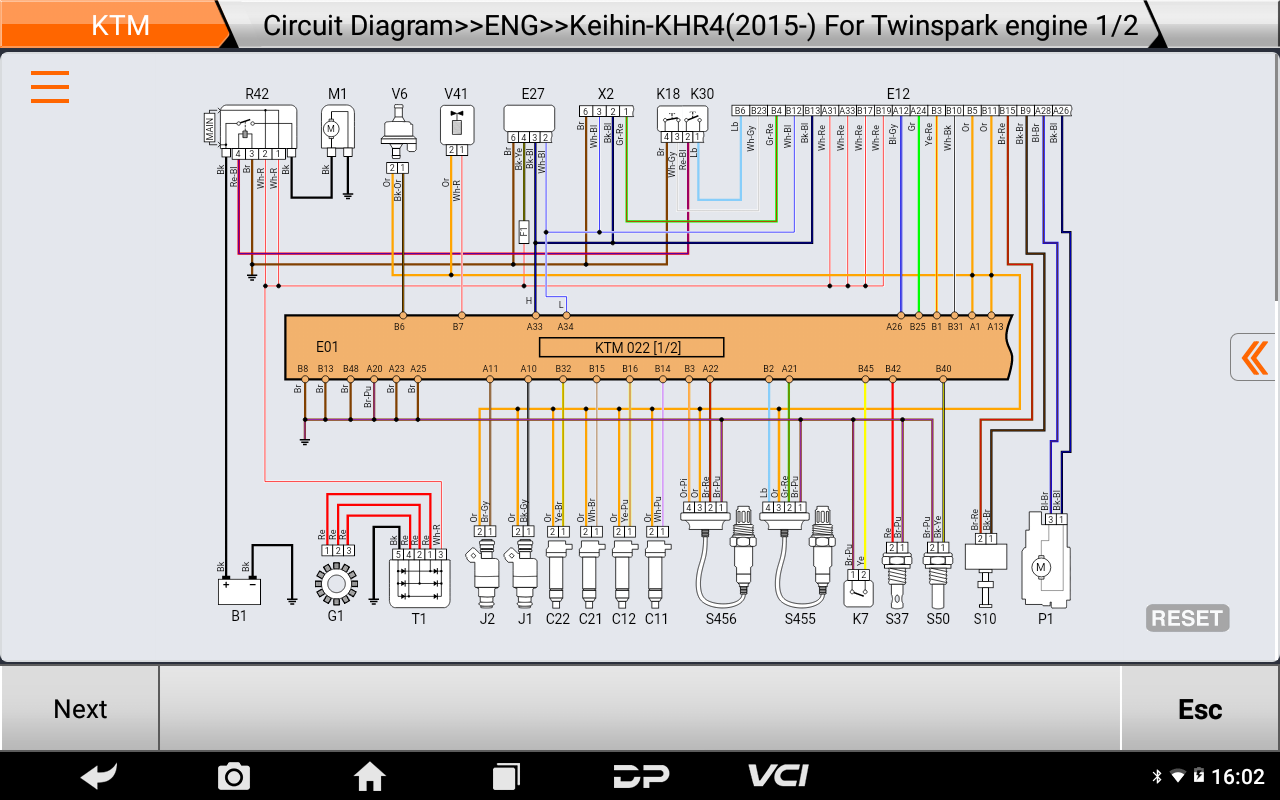 5) Components Description
---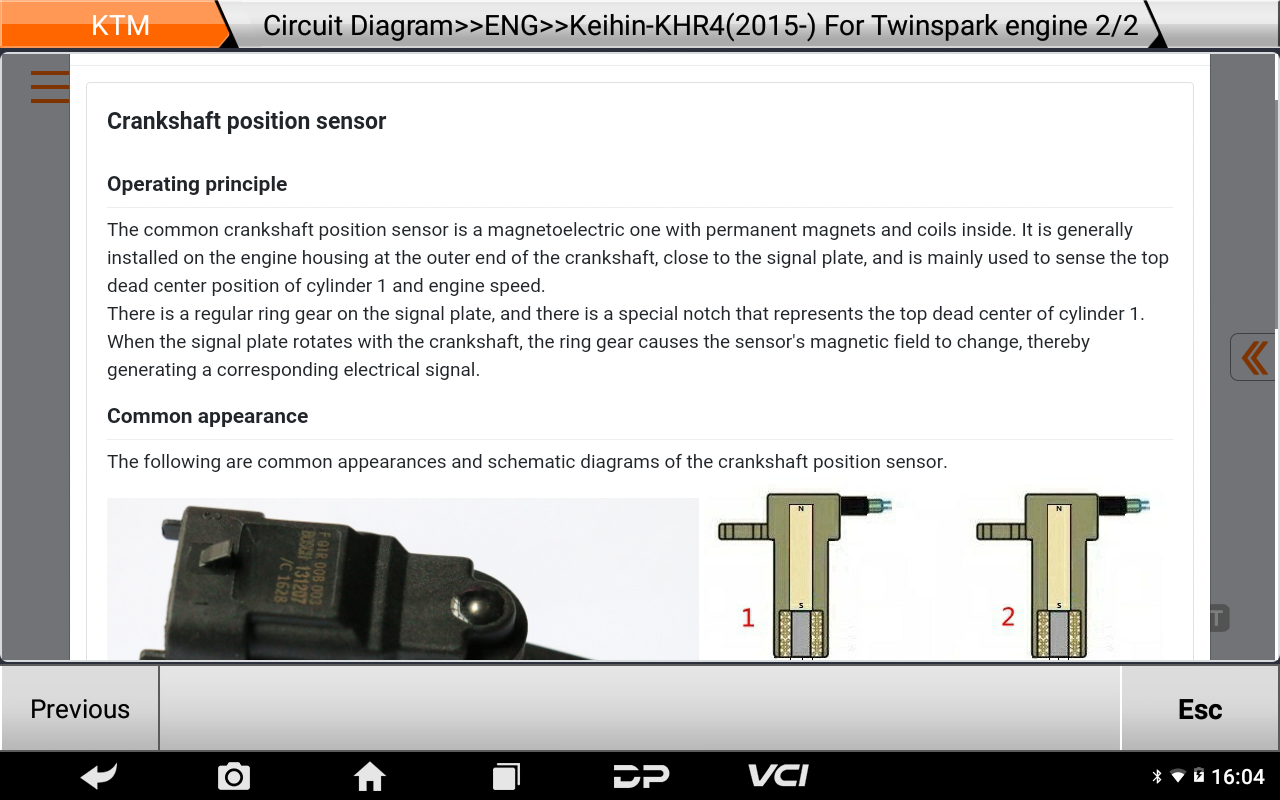 6) Diag Socket/Diag Connector Location
---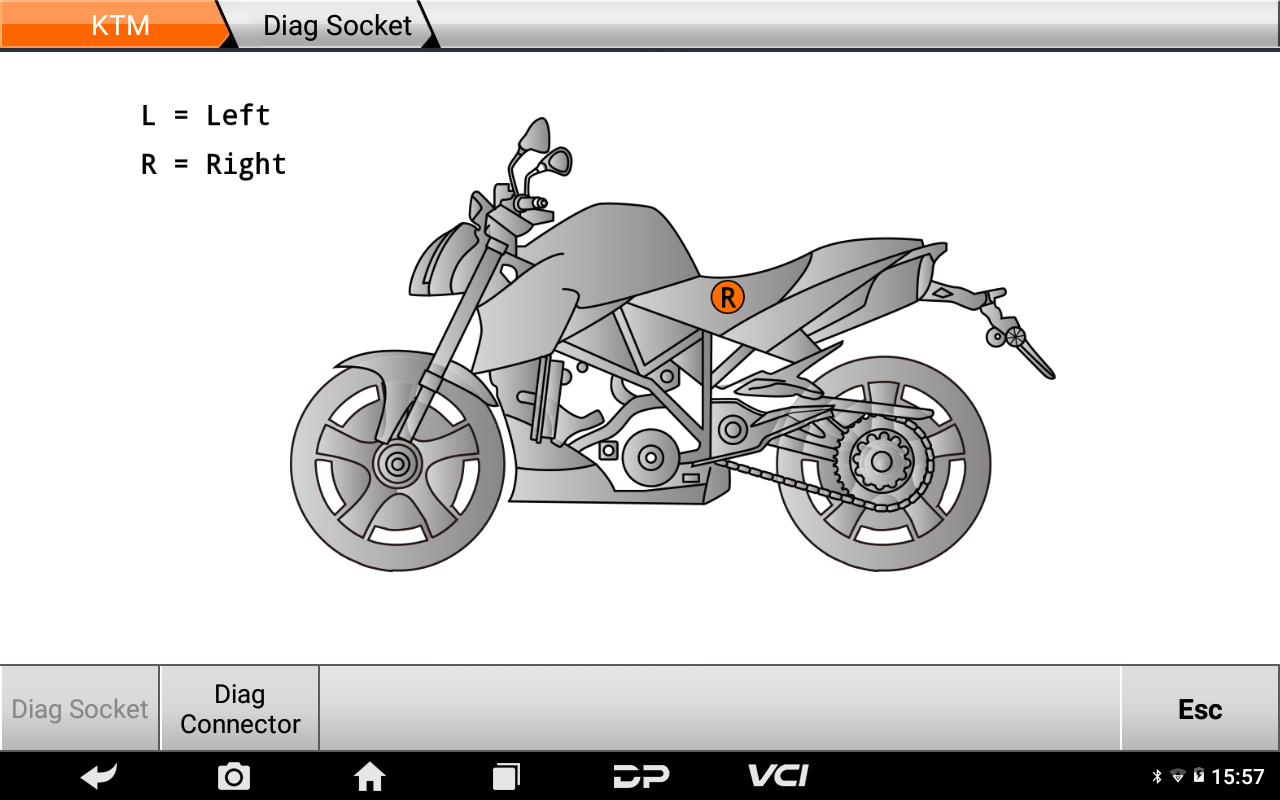 7) Data Flow Text/Waveform Diagram/Instrument Diagram
---
8) Special Function/Special Adjustments-HARLEY-DAVIDSON
---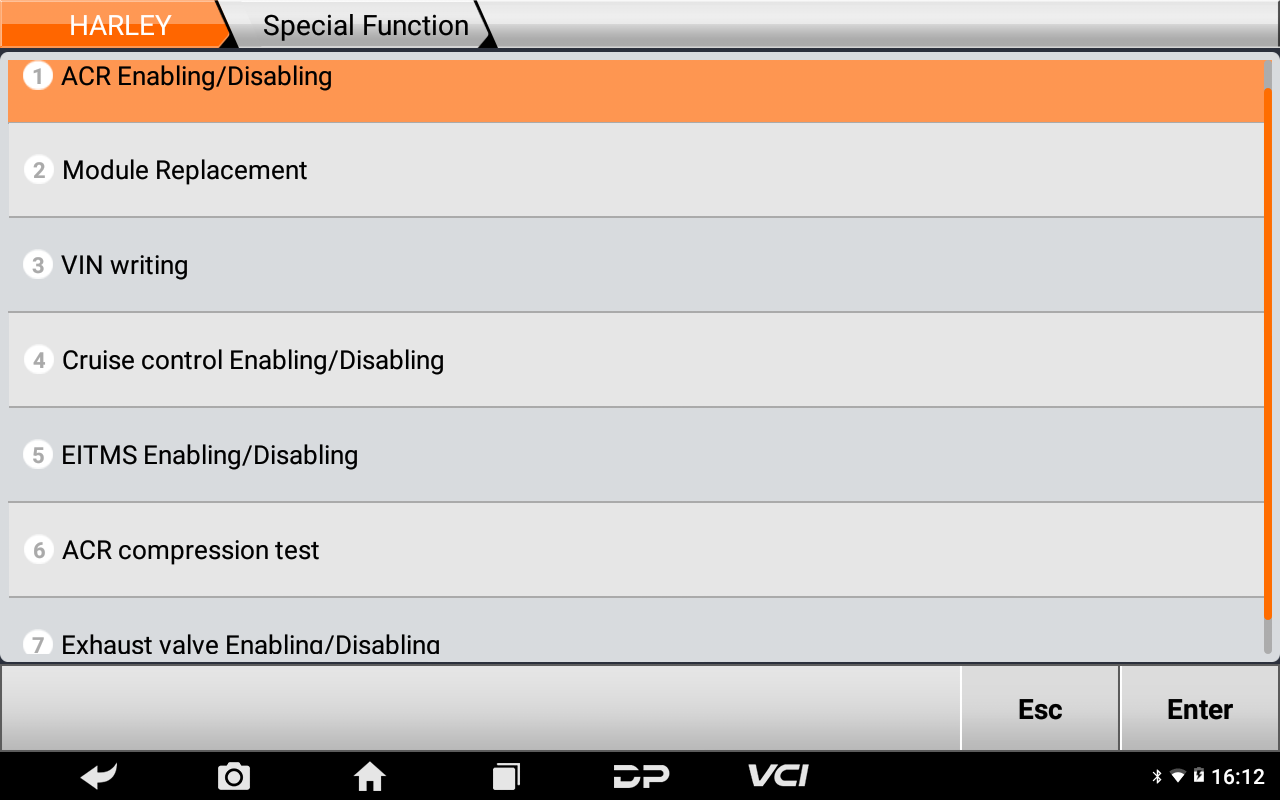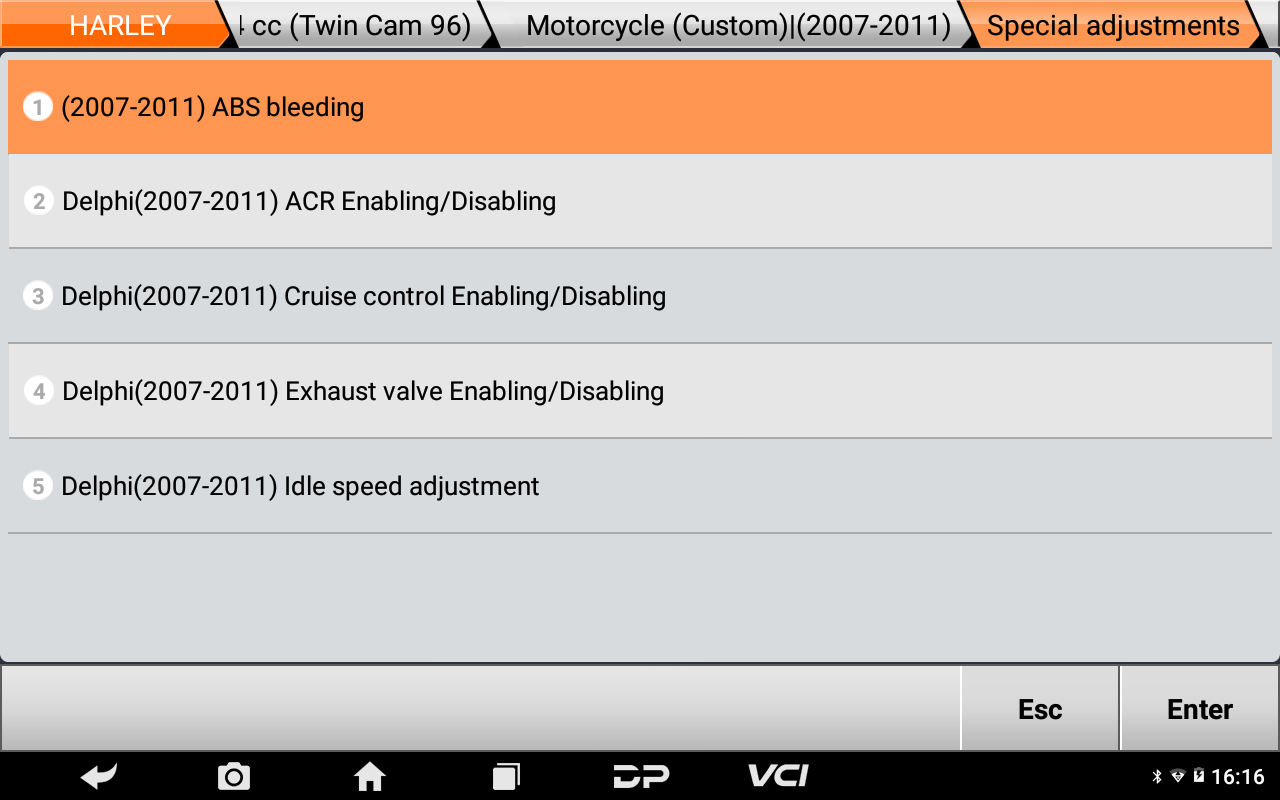 9) Special Function-TRIUMPH
---
10) Special Function/Advanced Function-KTM
---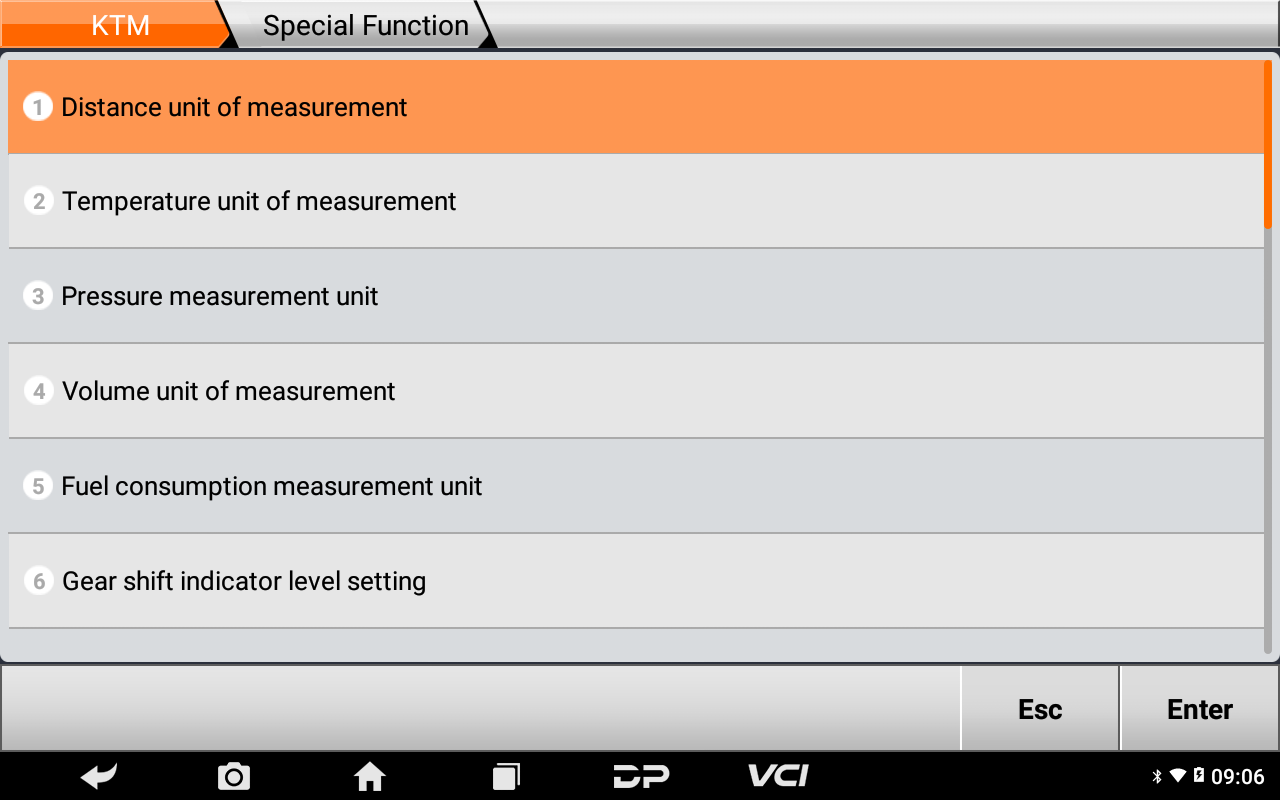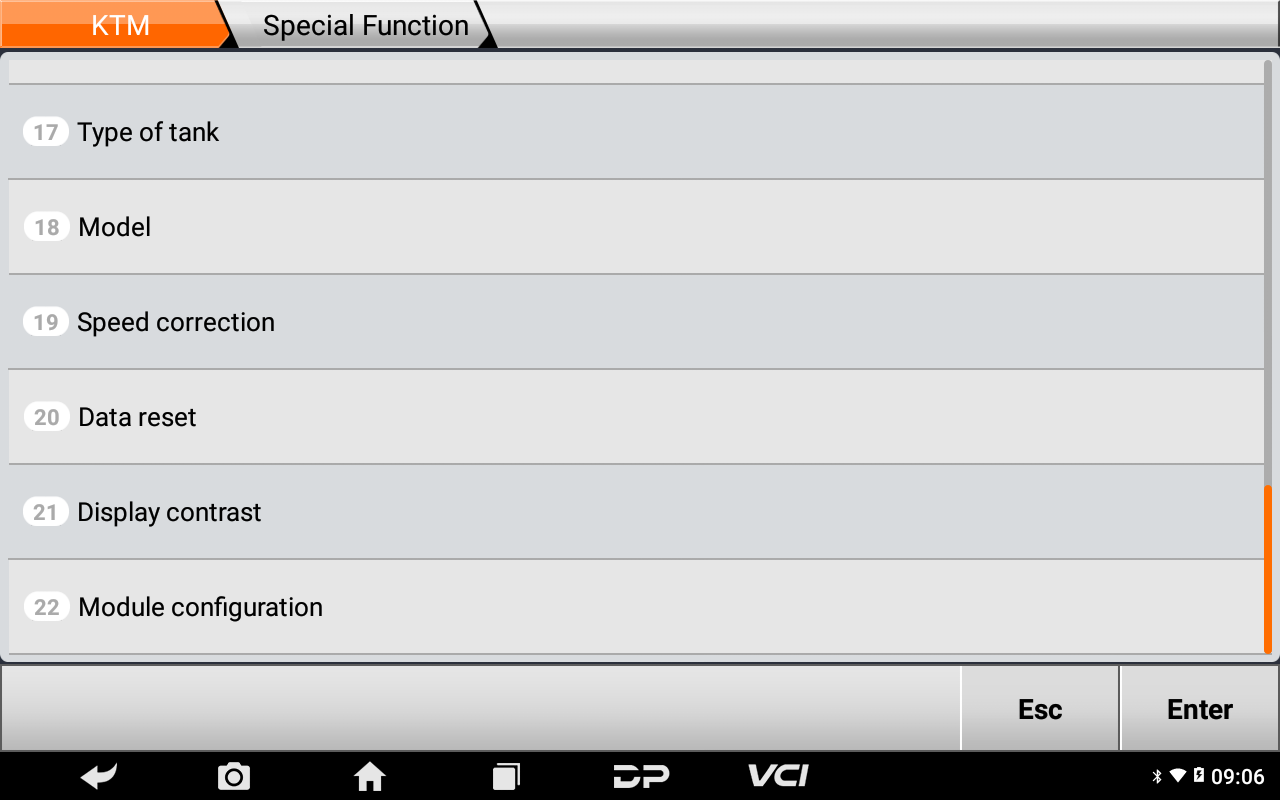 11) Special Function-BMW
---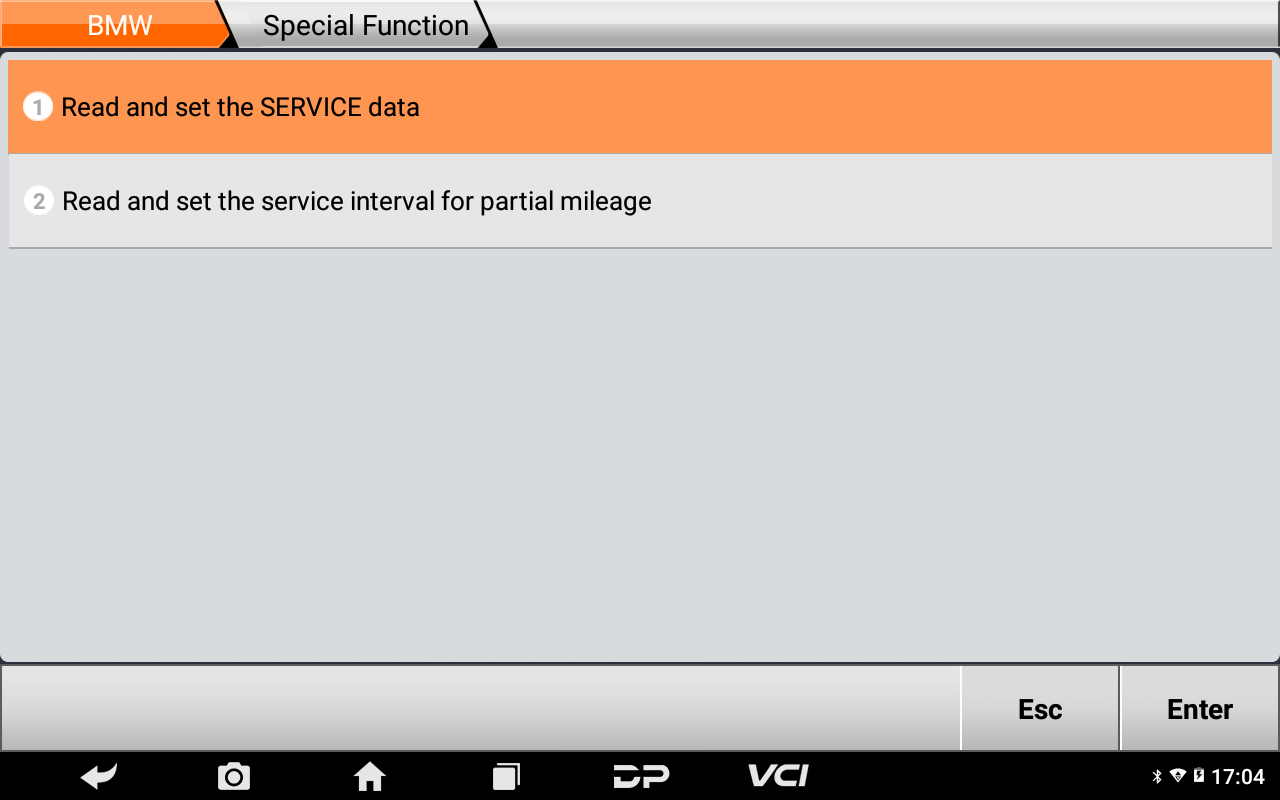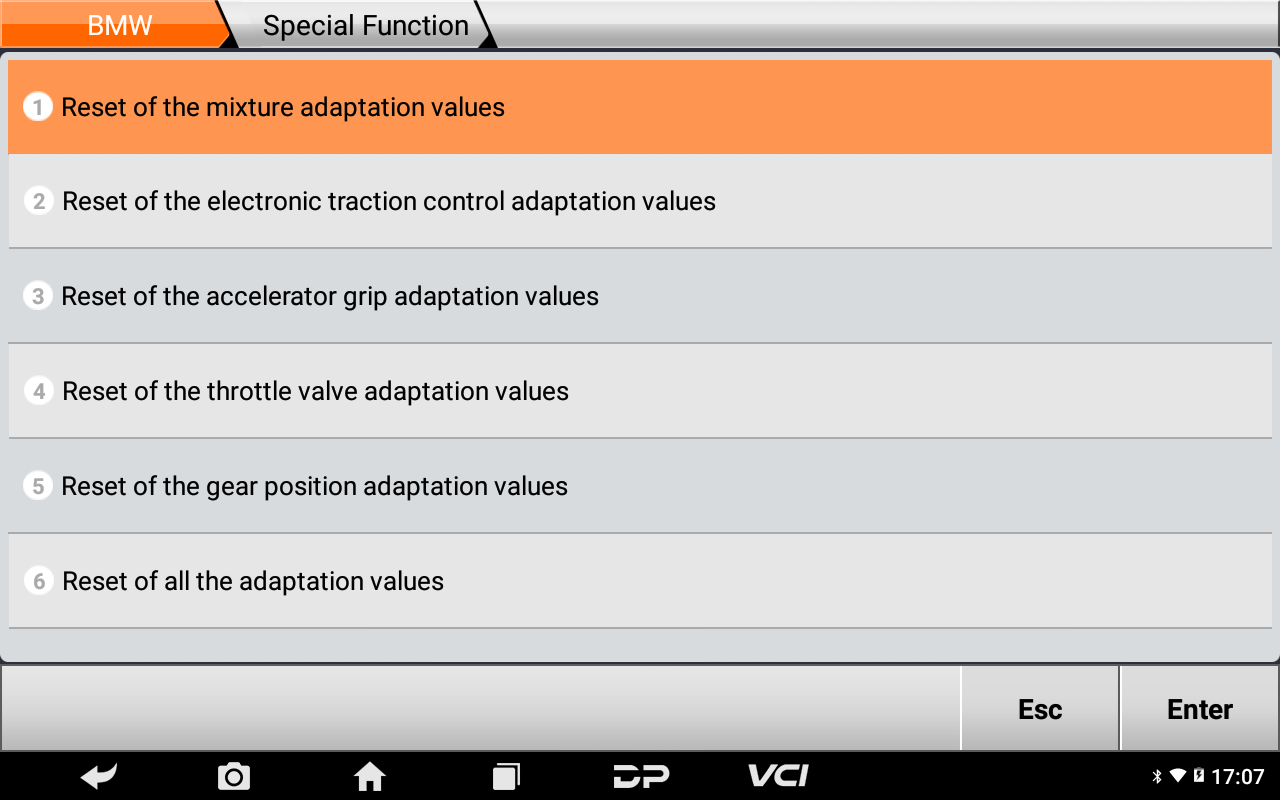 12) Special Function-APRILIA
---
13) Special Function/Systems List-PIAGGIO
---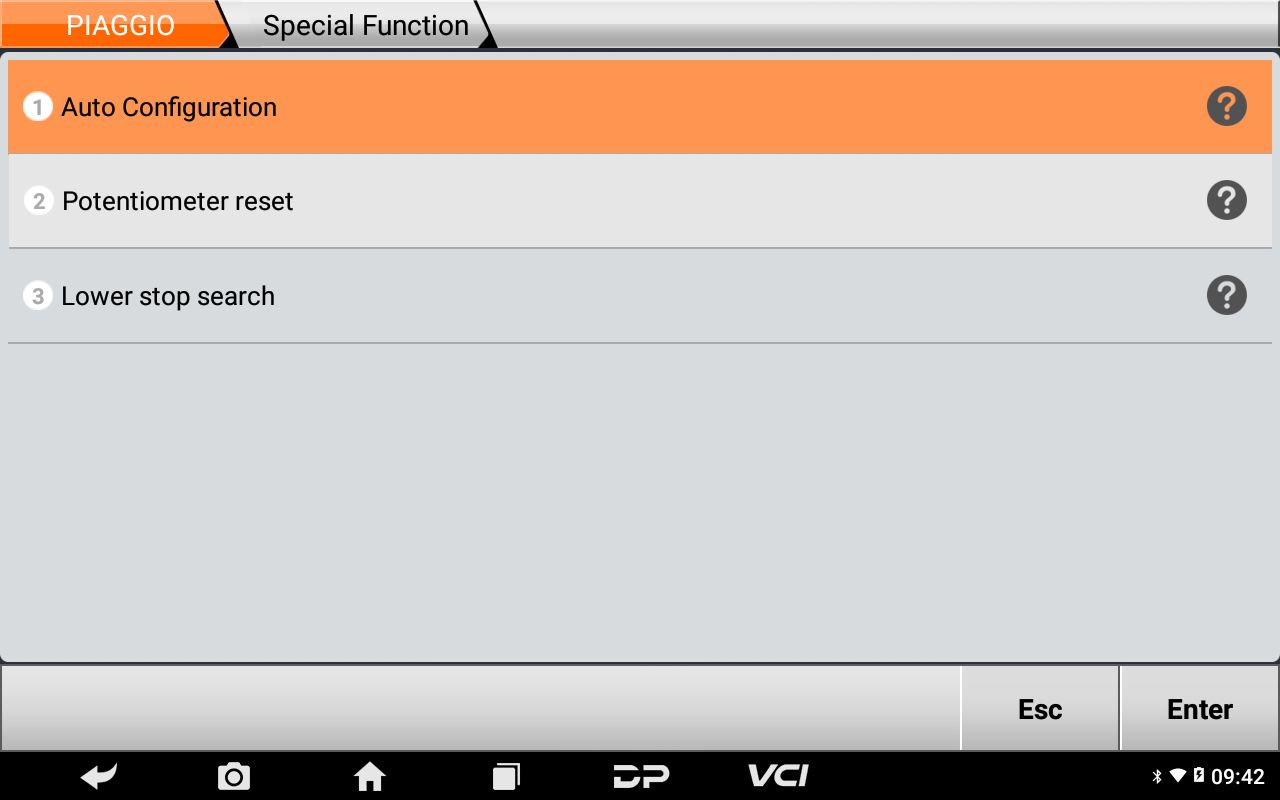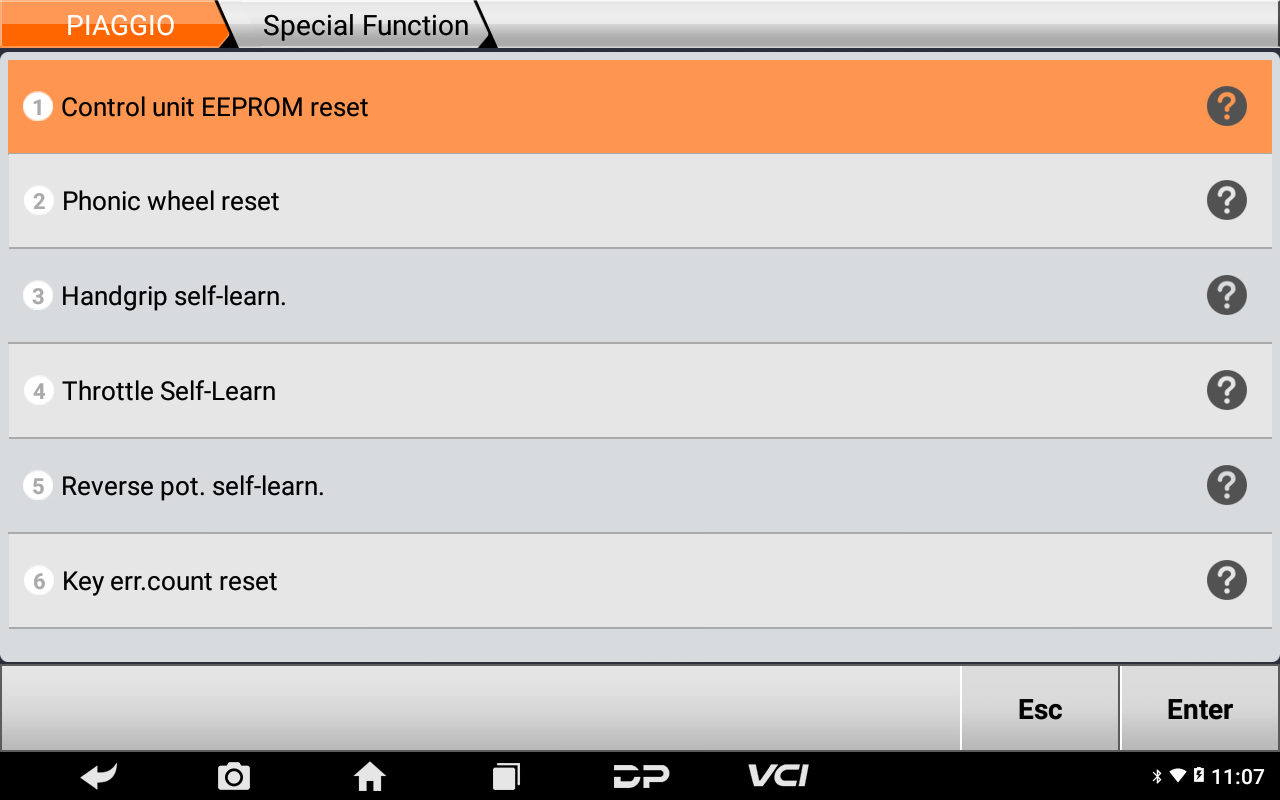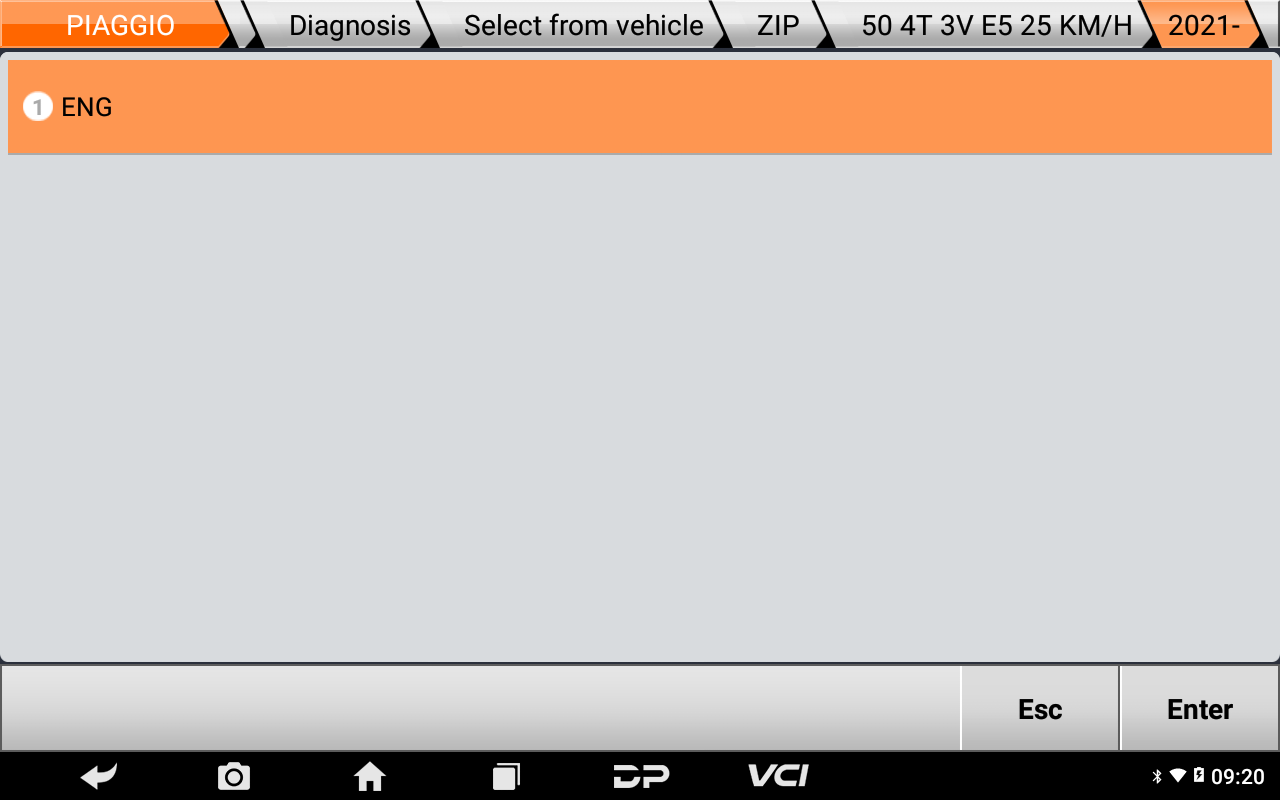 14) Special Function-SYM
---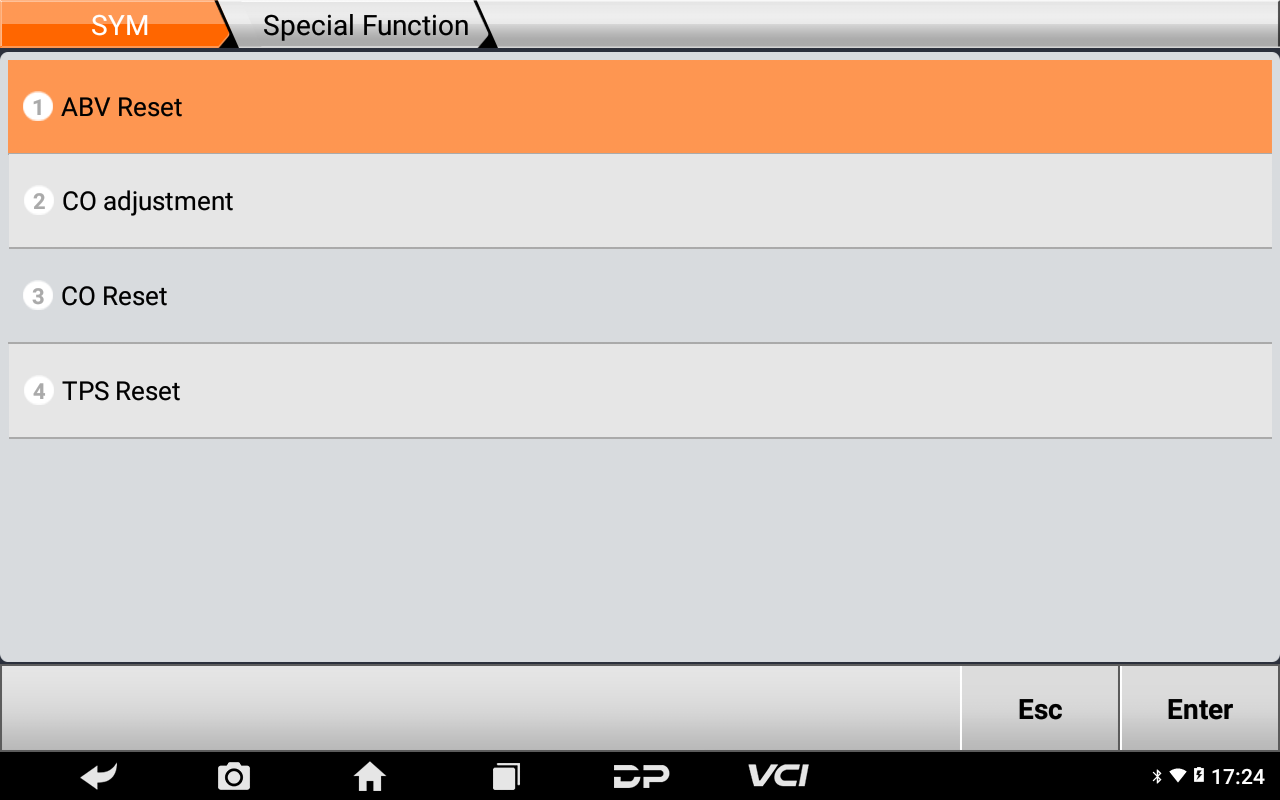 15) Special Function-KYMCO
---
16) Special Function-BENELLI
---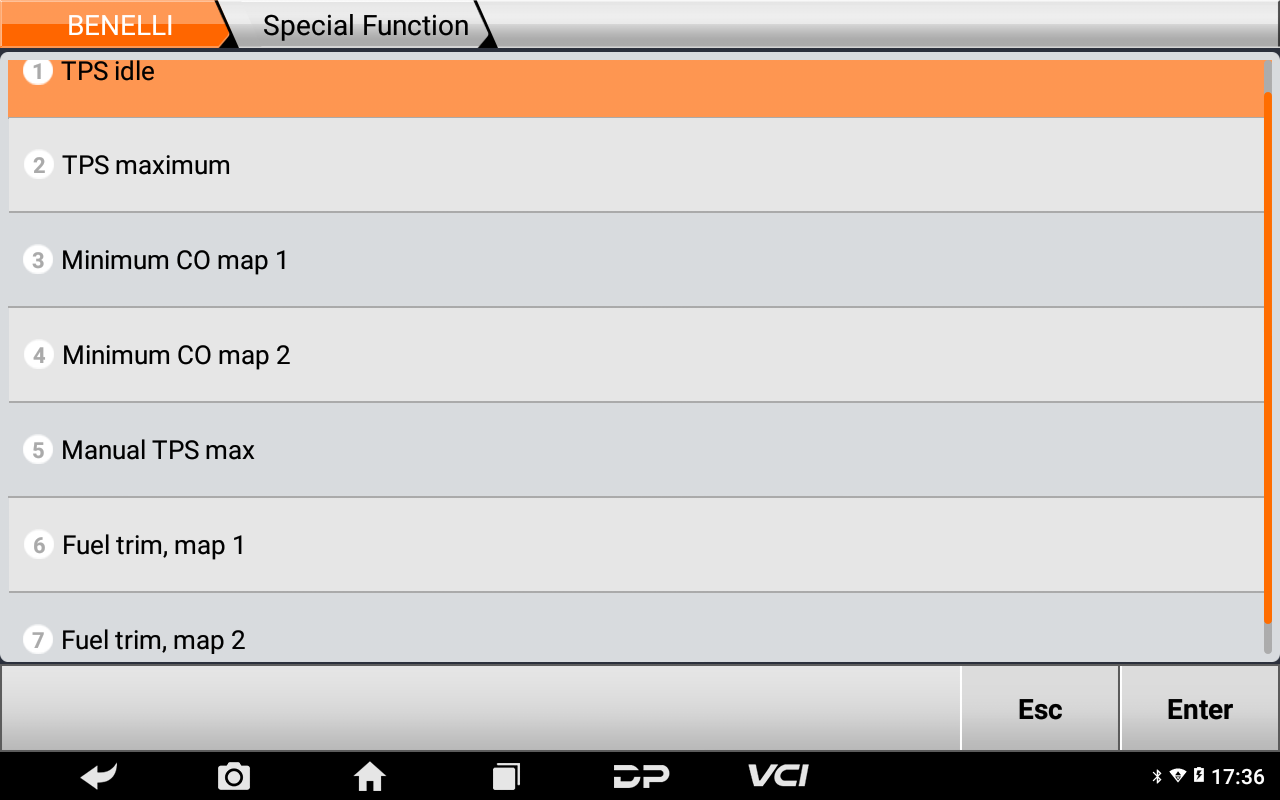 17) Special Function-VESPA
---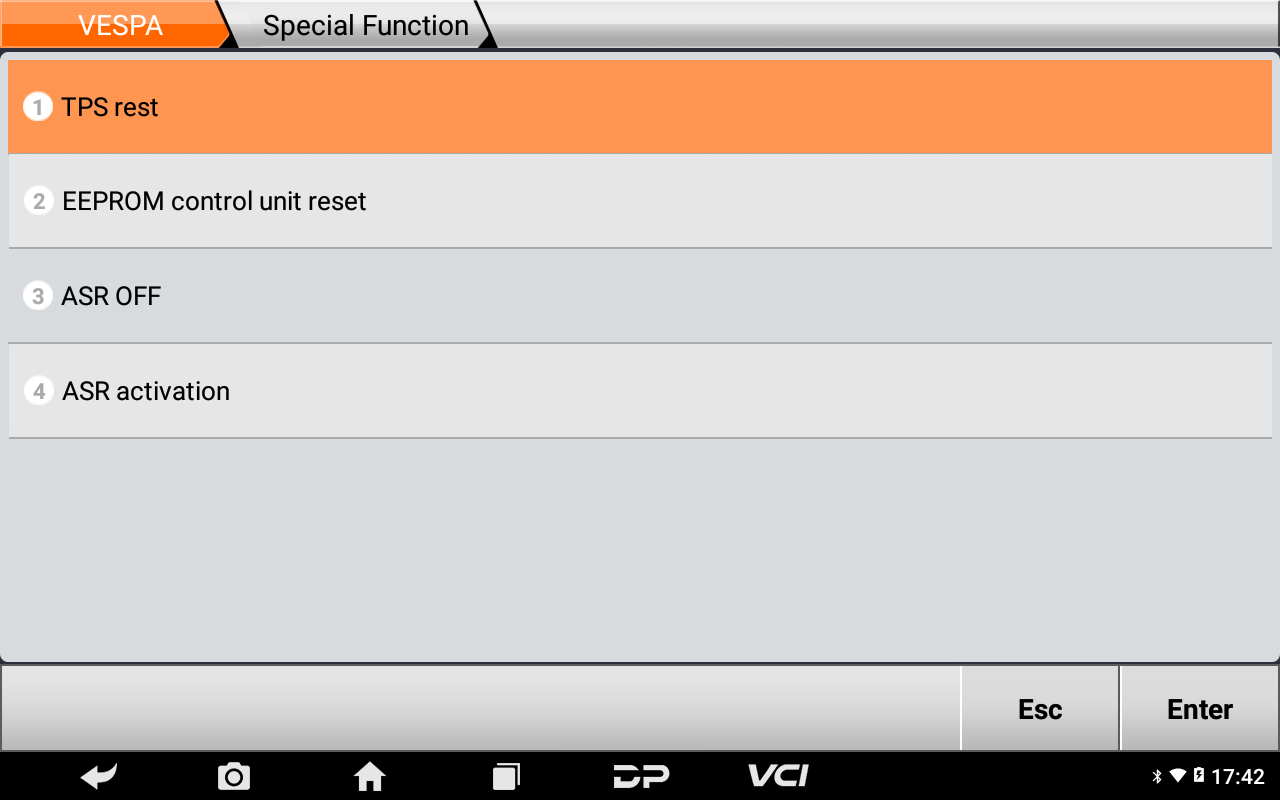 18) Active Test-SUZUKI
---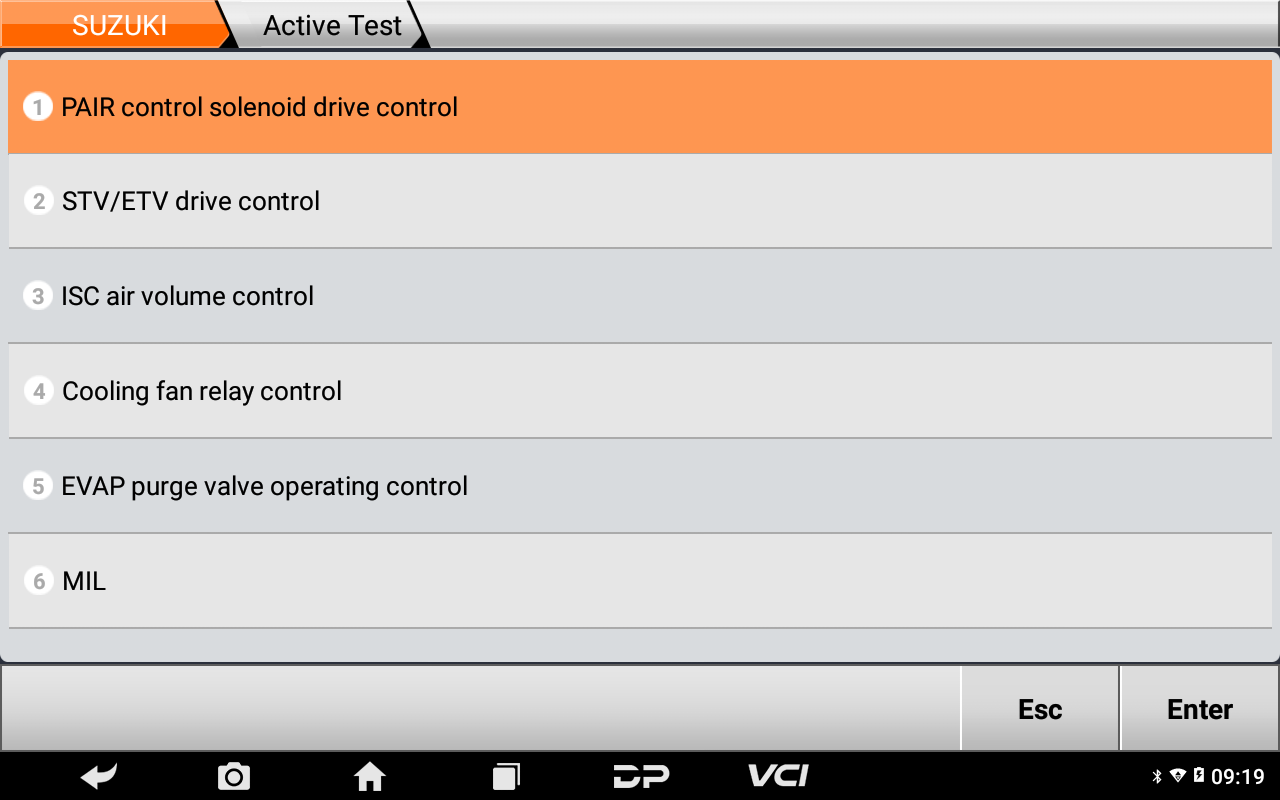 19) Special Function/Advanced Function/Active Test-KAWASAKI
---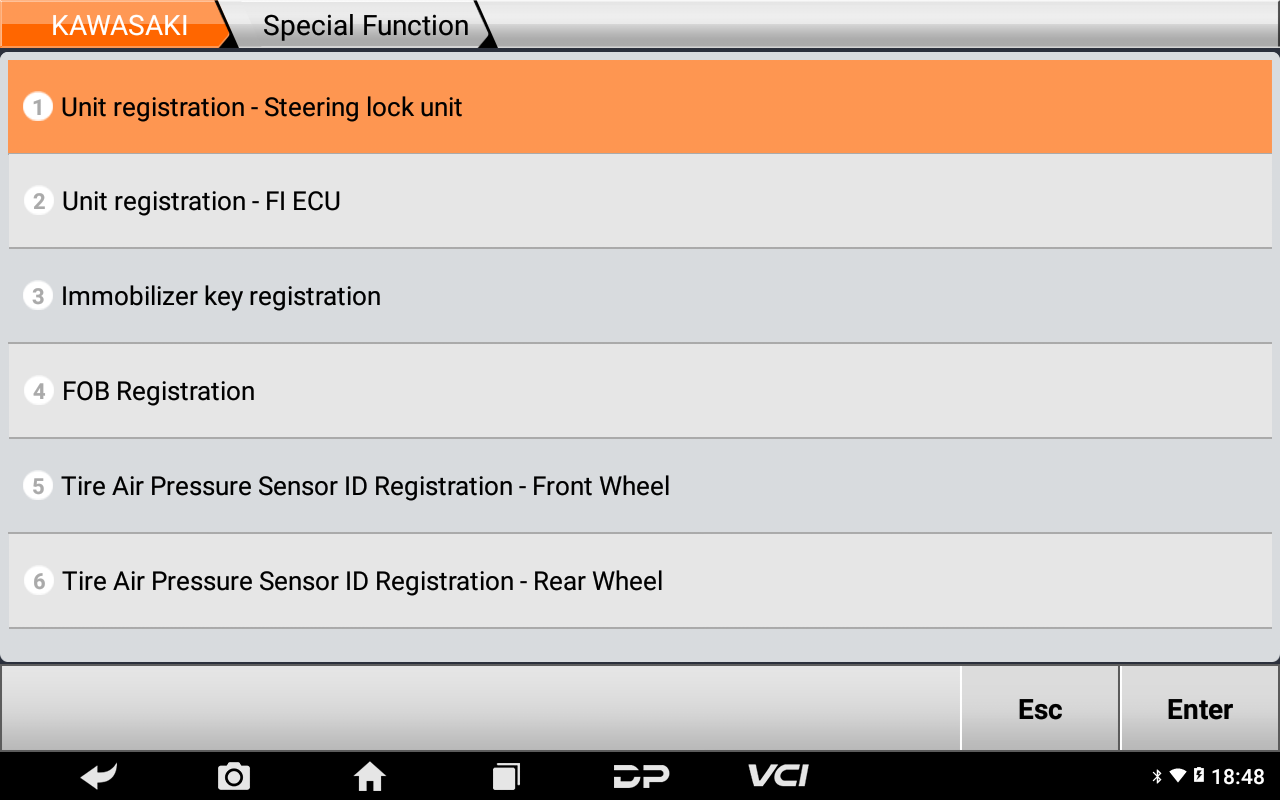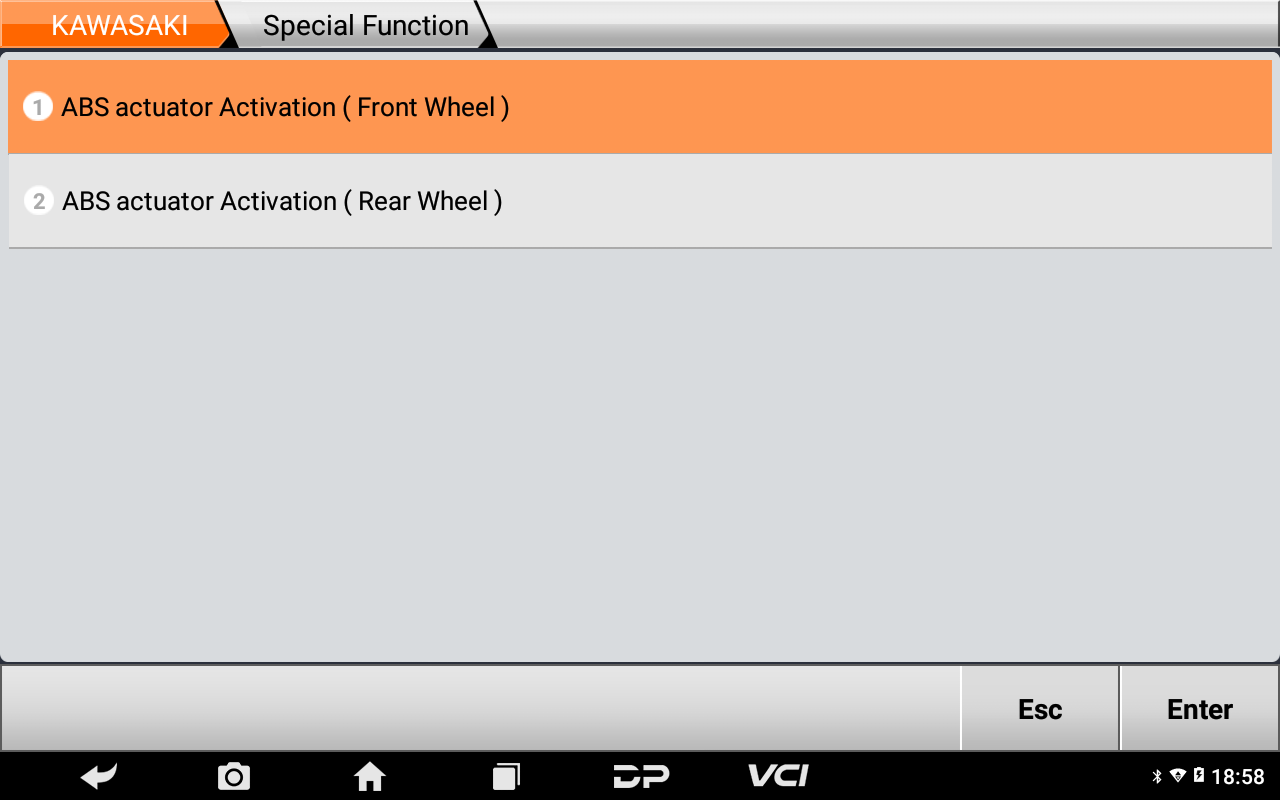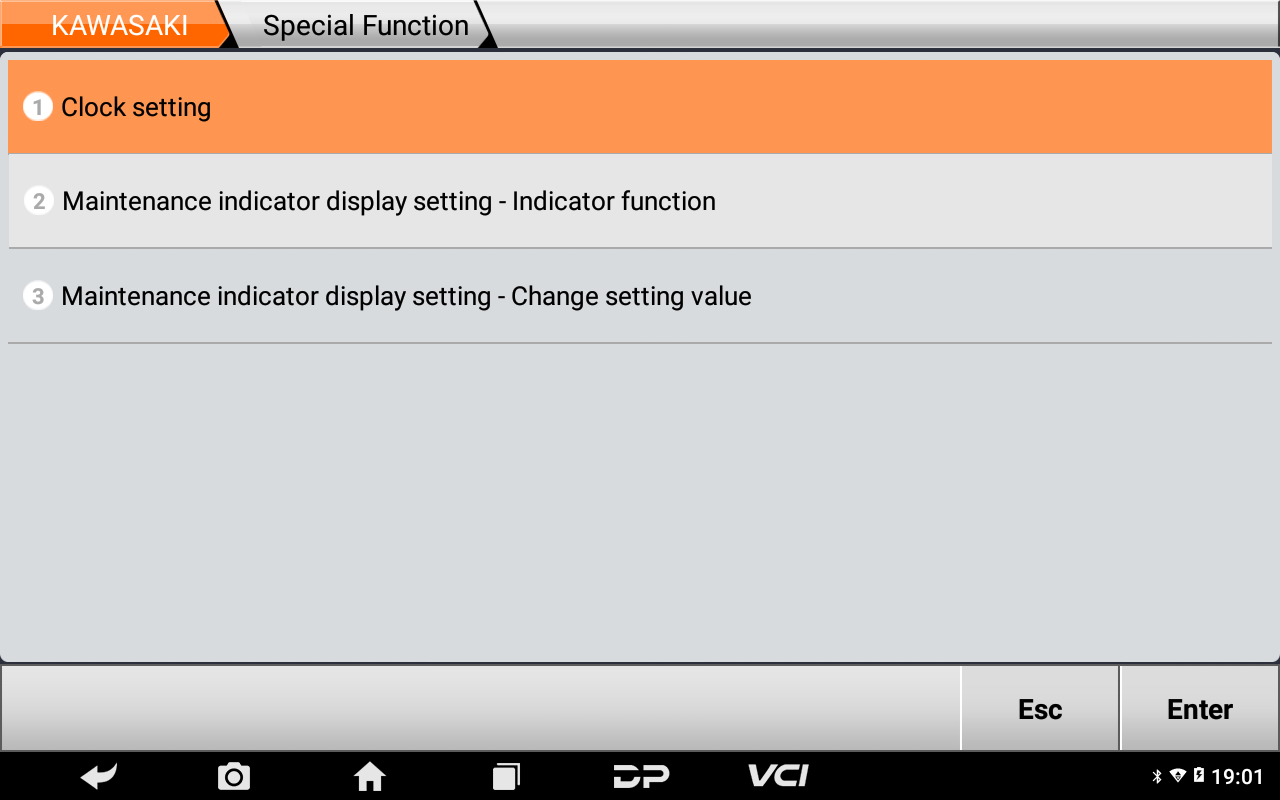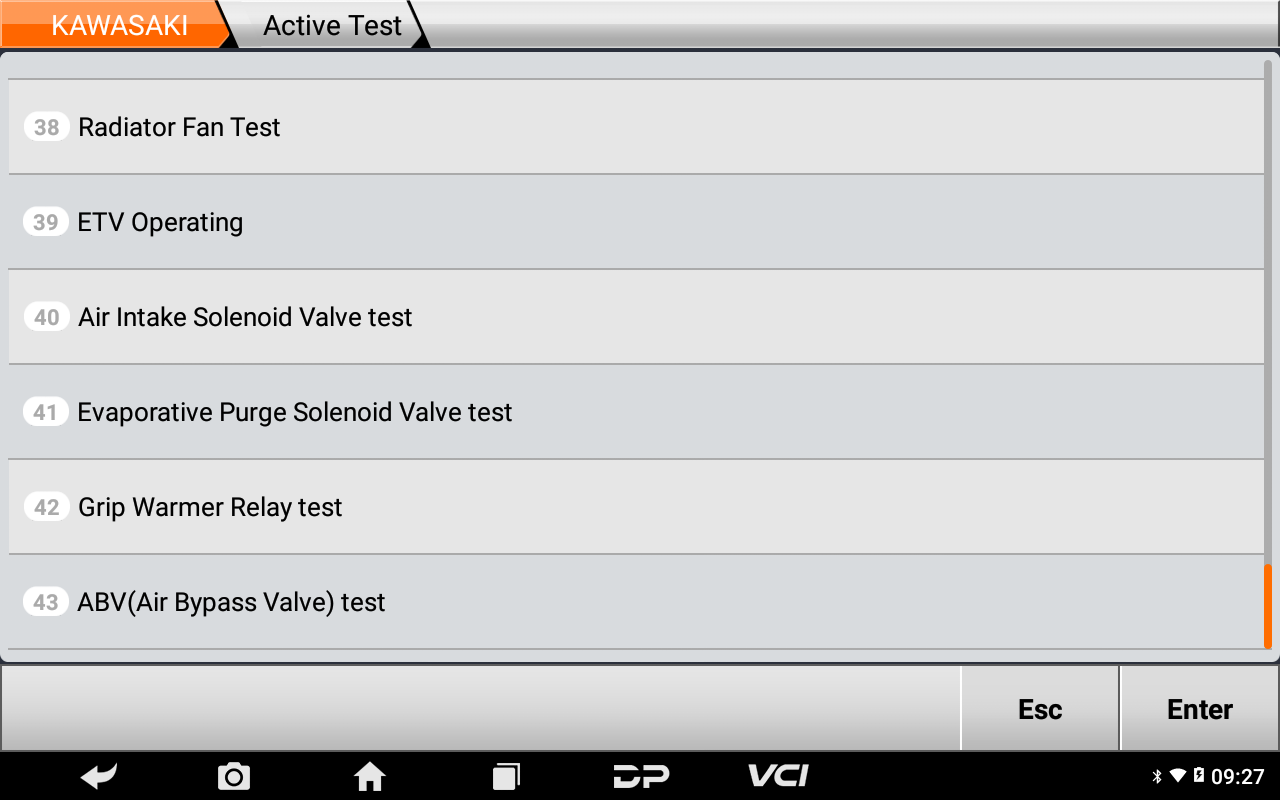 20) Special Function-HONDA
---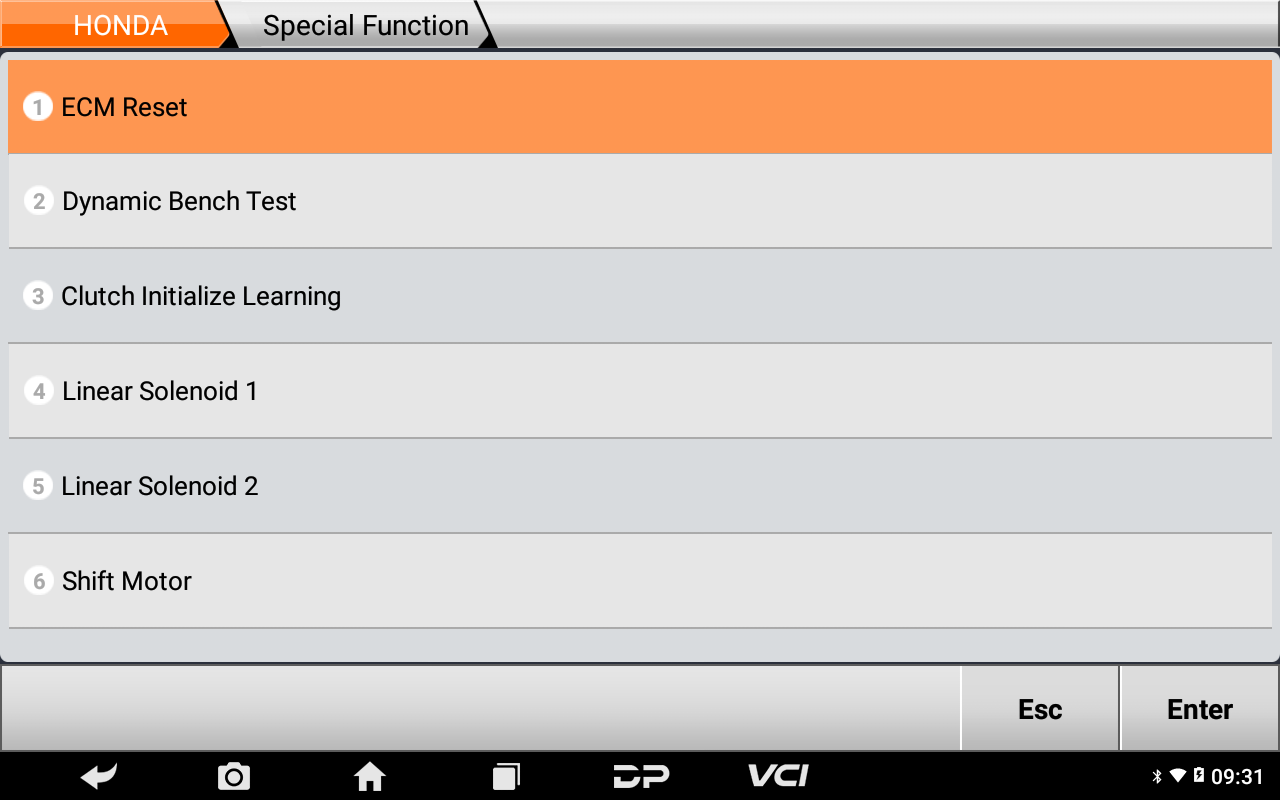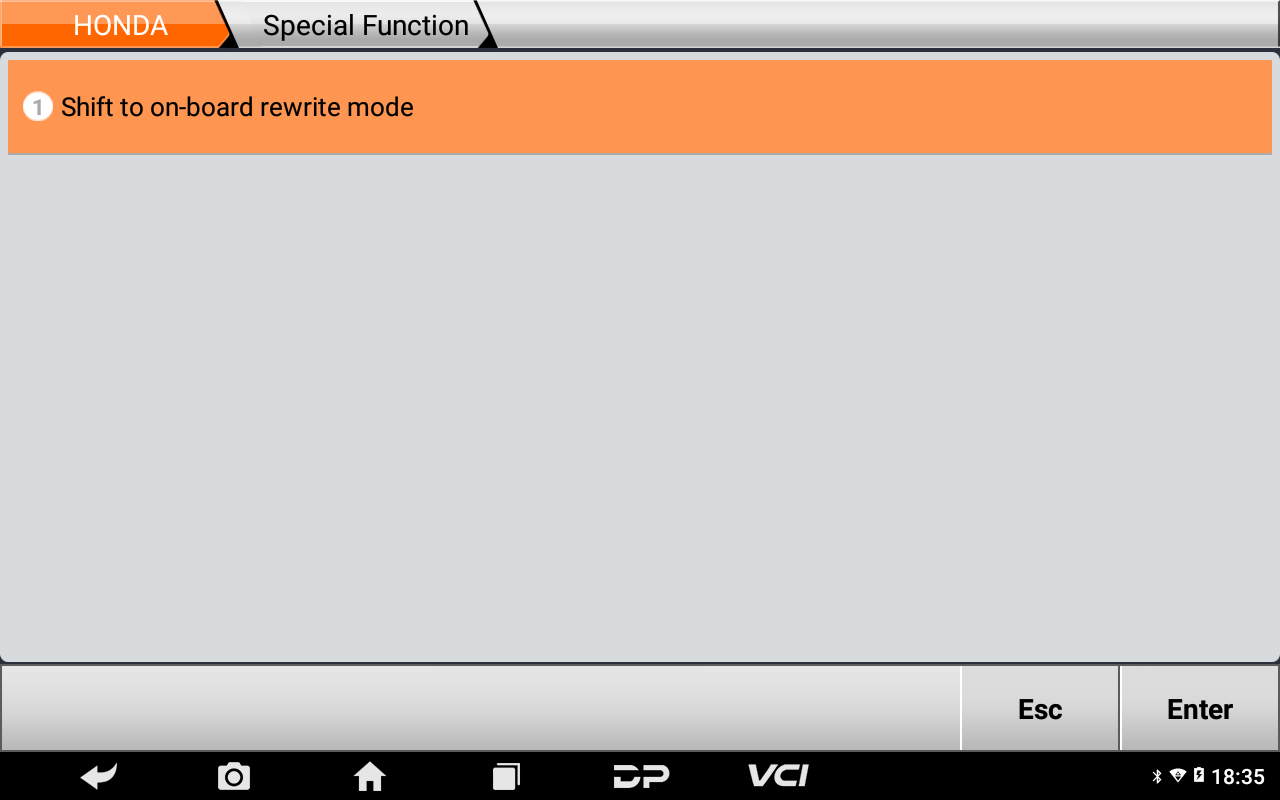 21) Special Function/Auto Scan-YAMAHA
---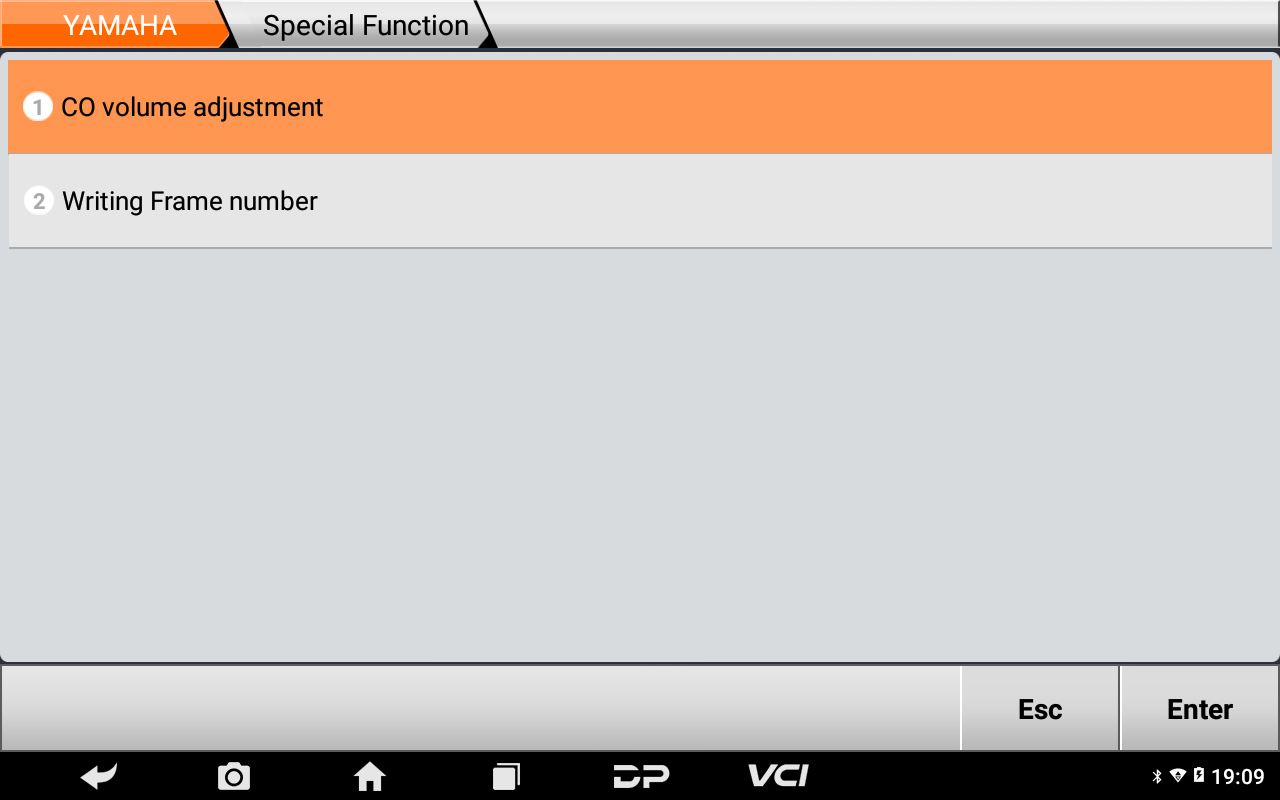 22) Advanced Function-DUCATI
---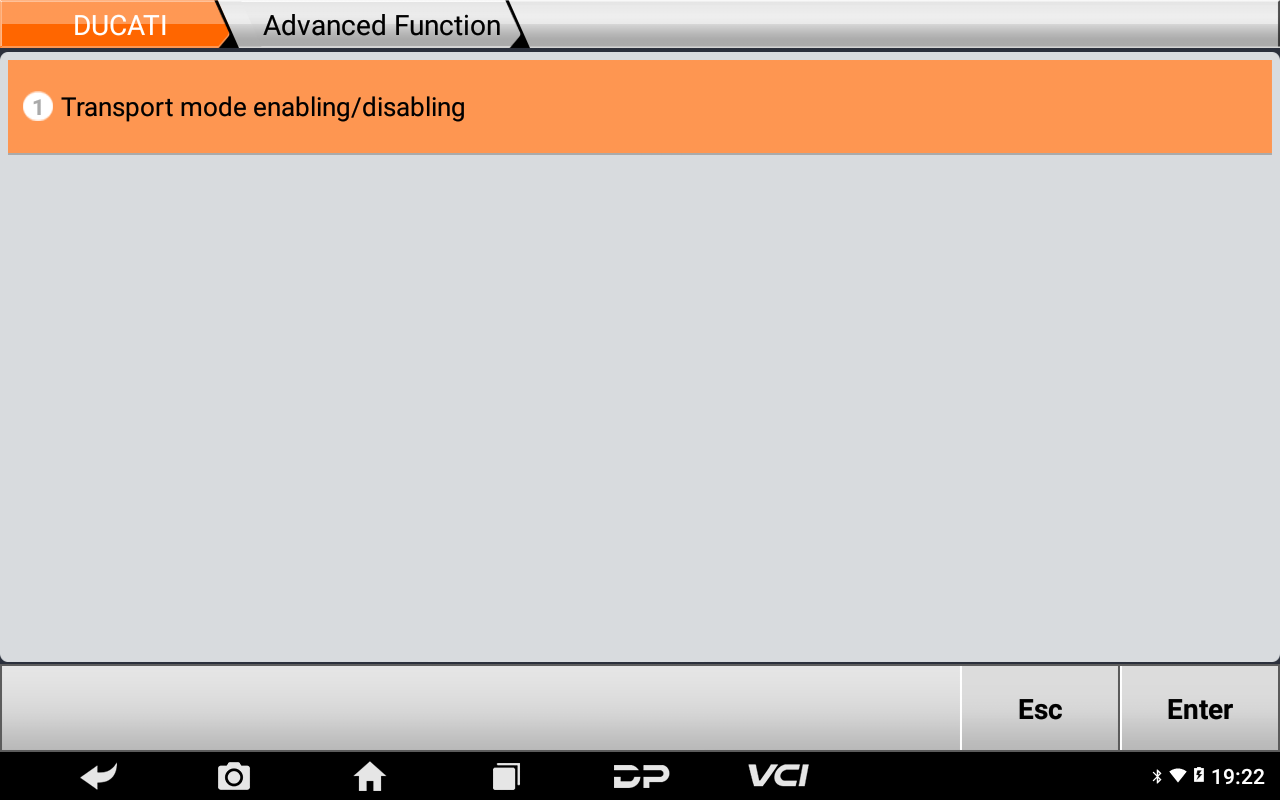 23) Special Function/Vehicles List-INDIAN
---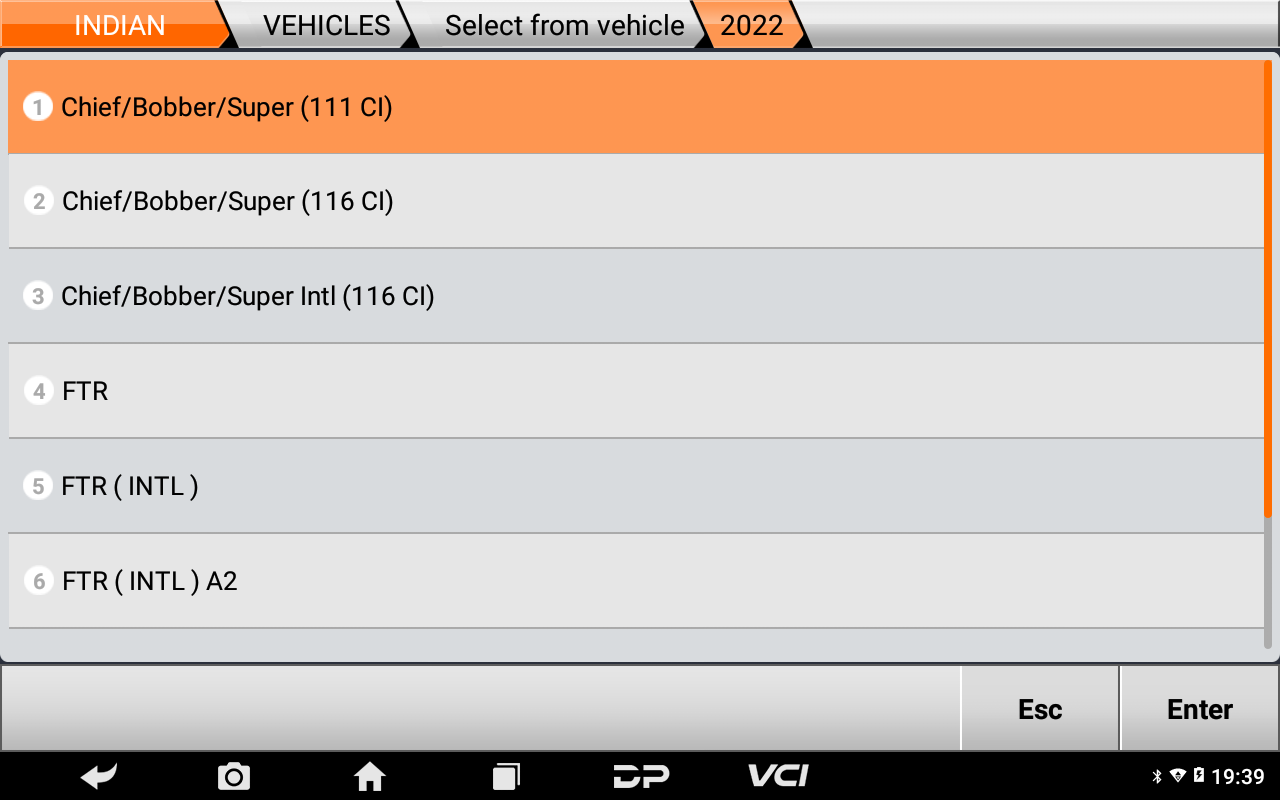 24) Special Function/Vehicles/Systems List-POLARIS
---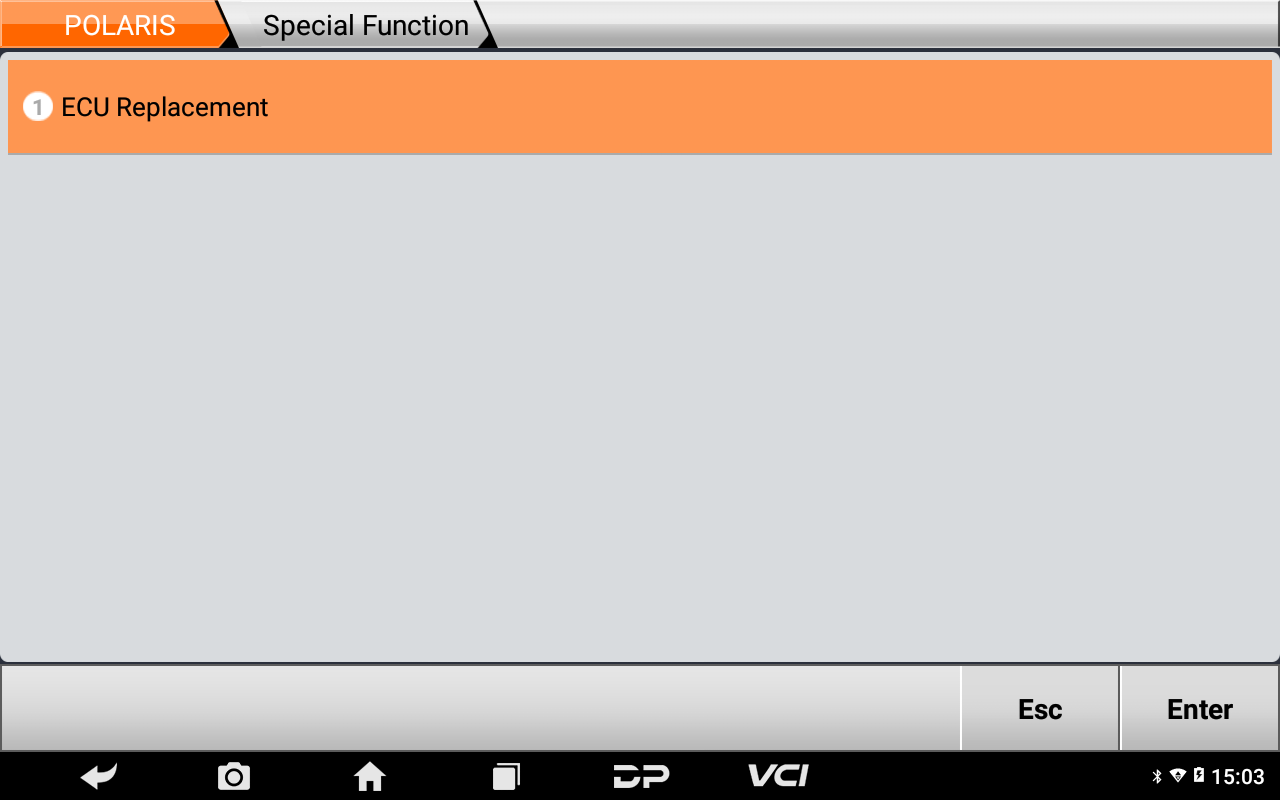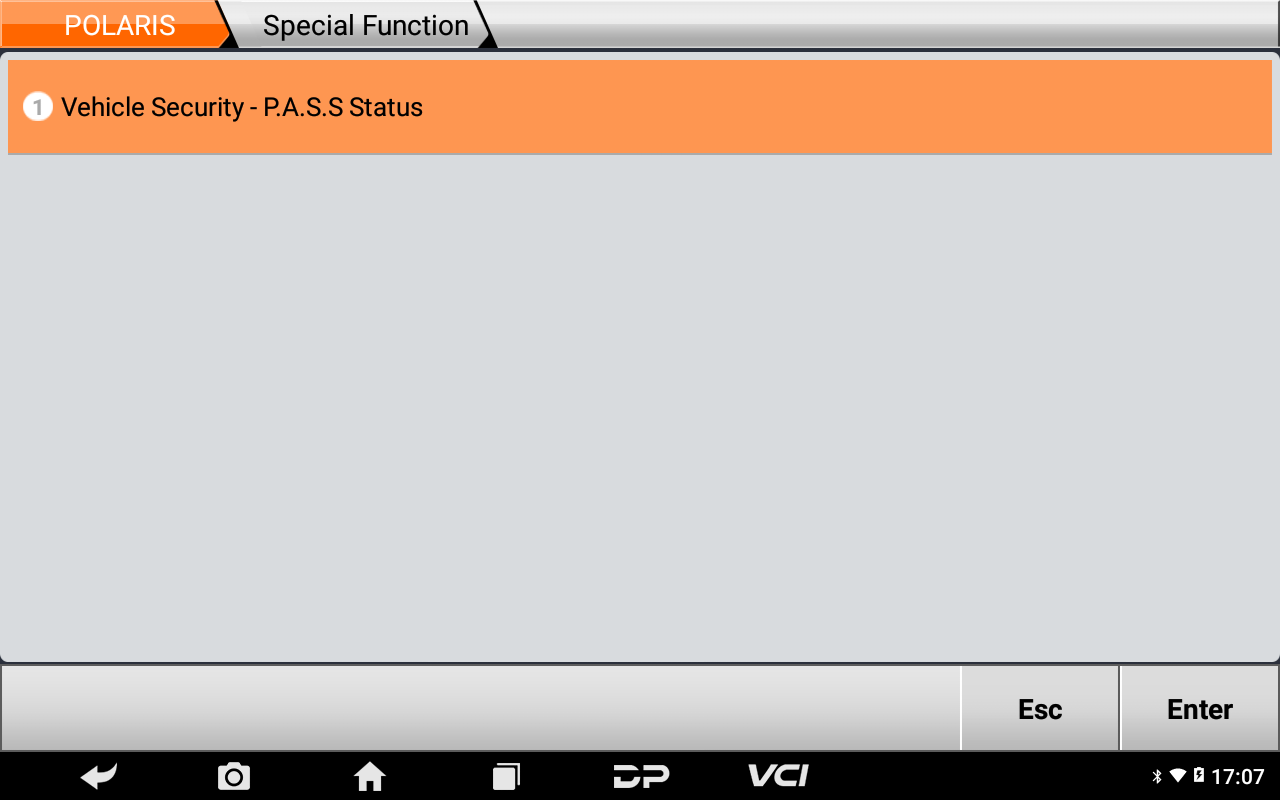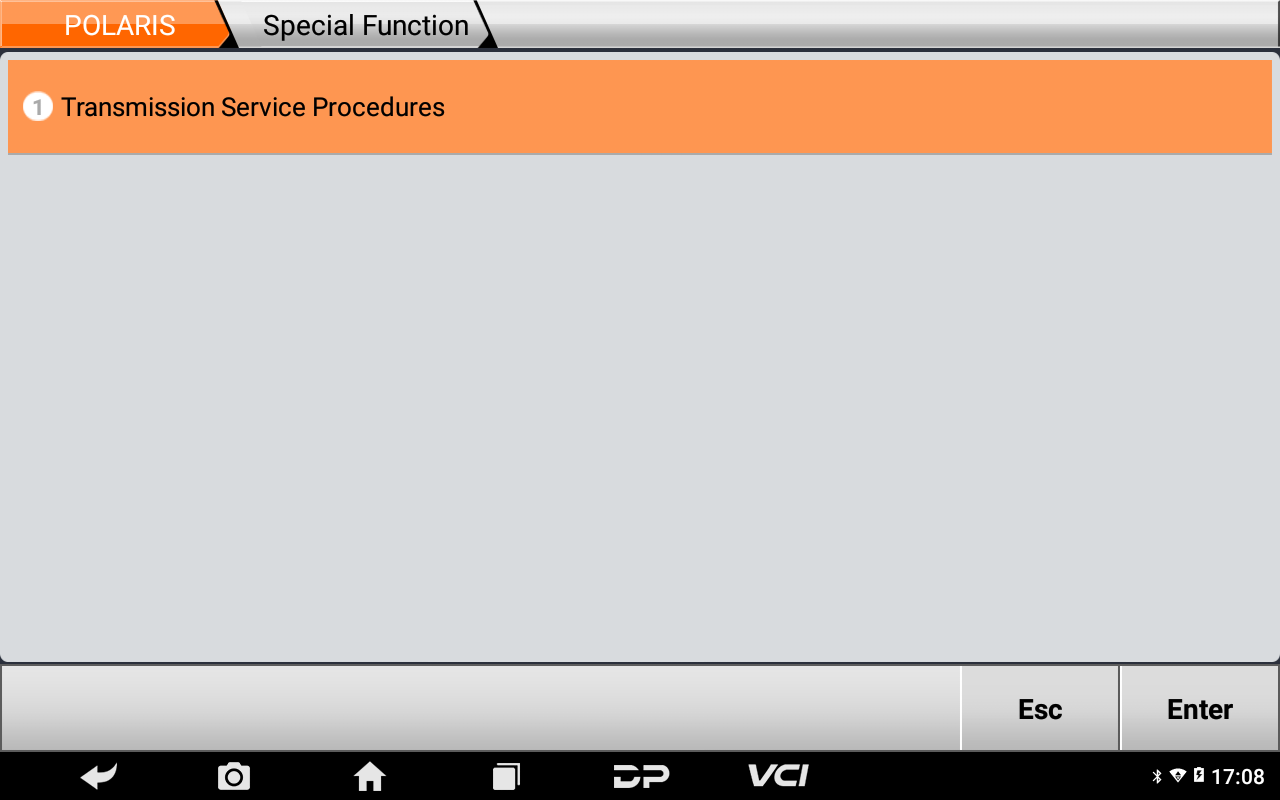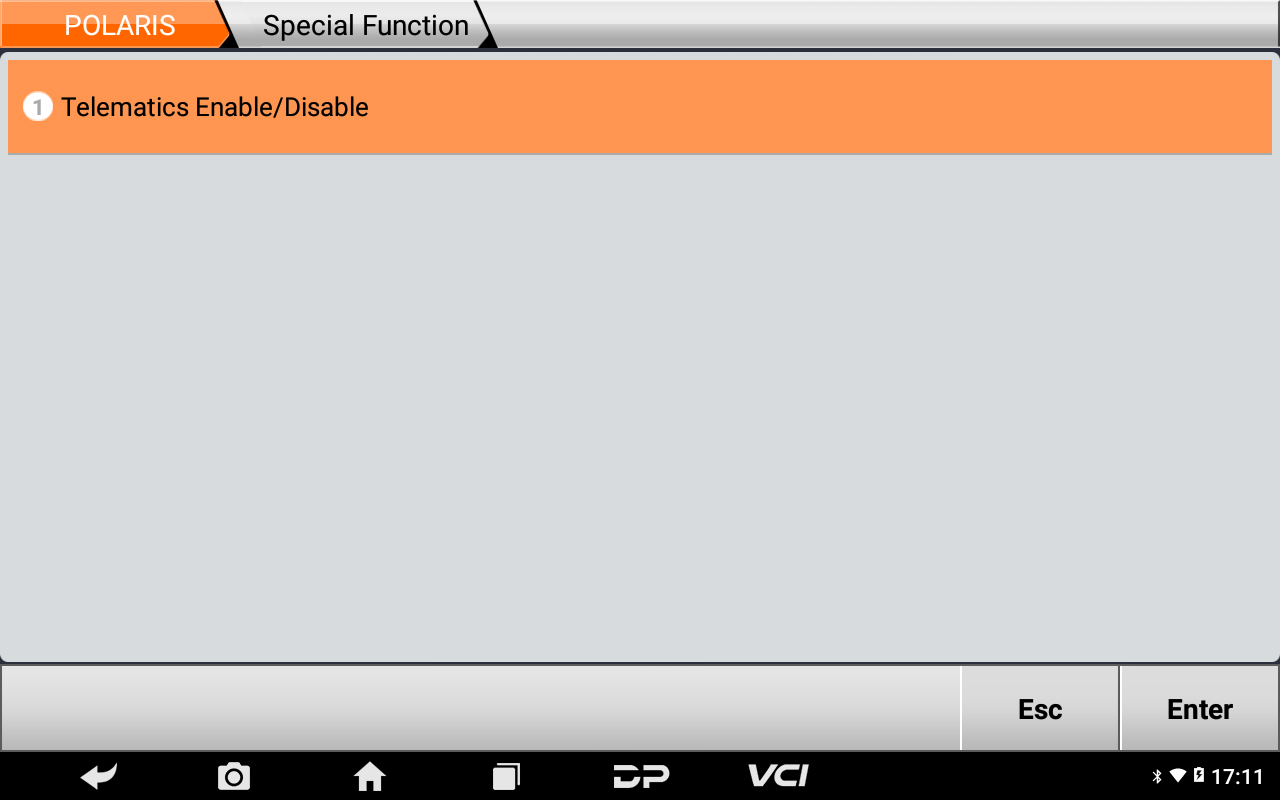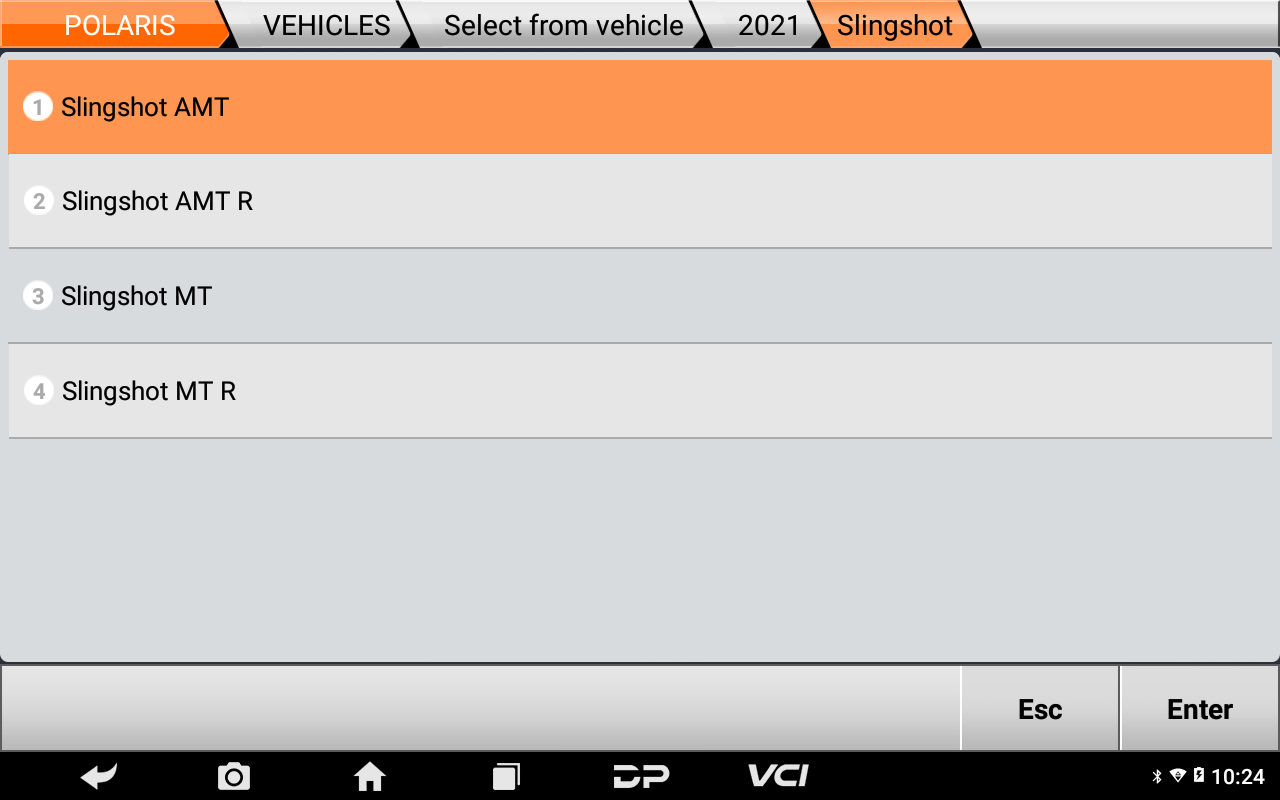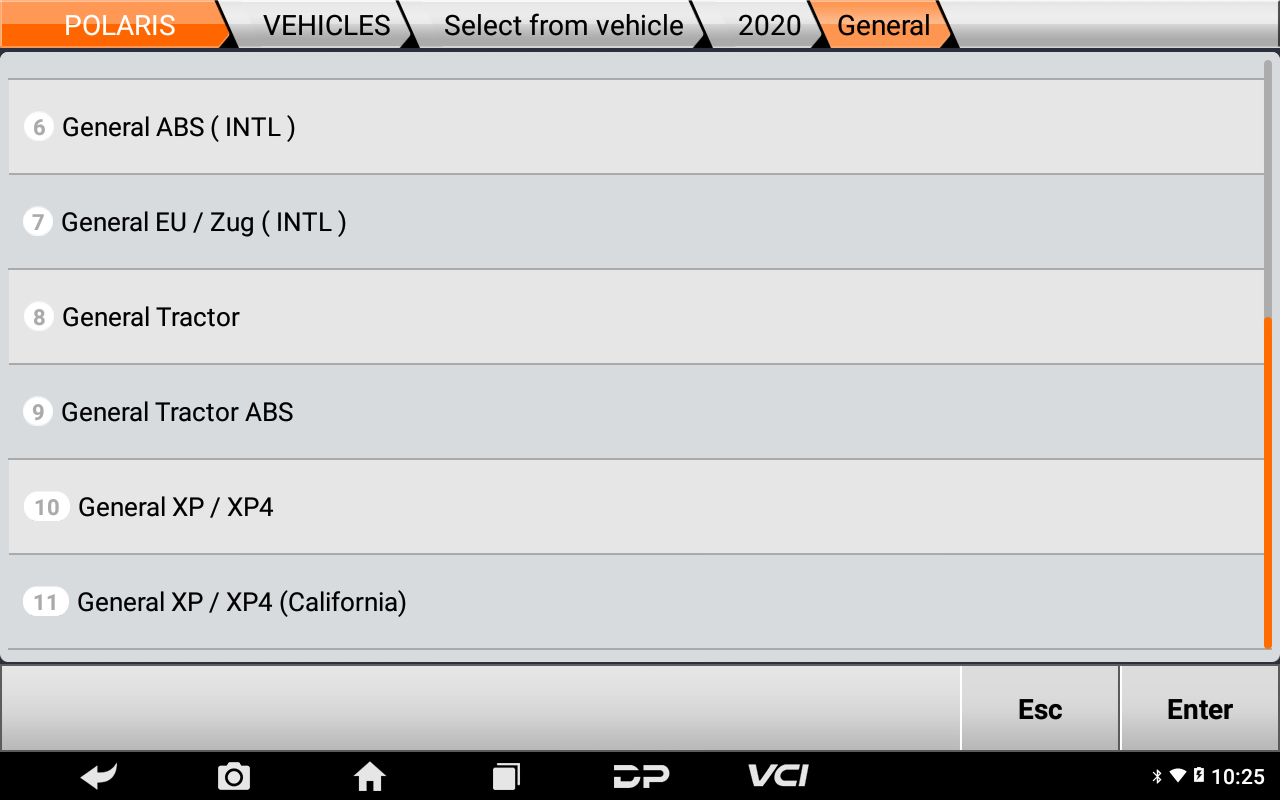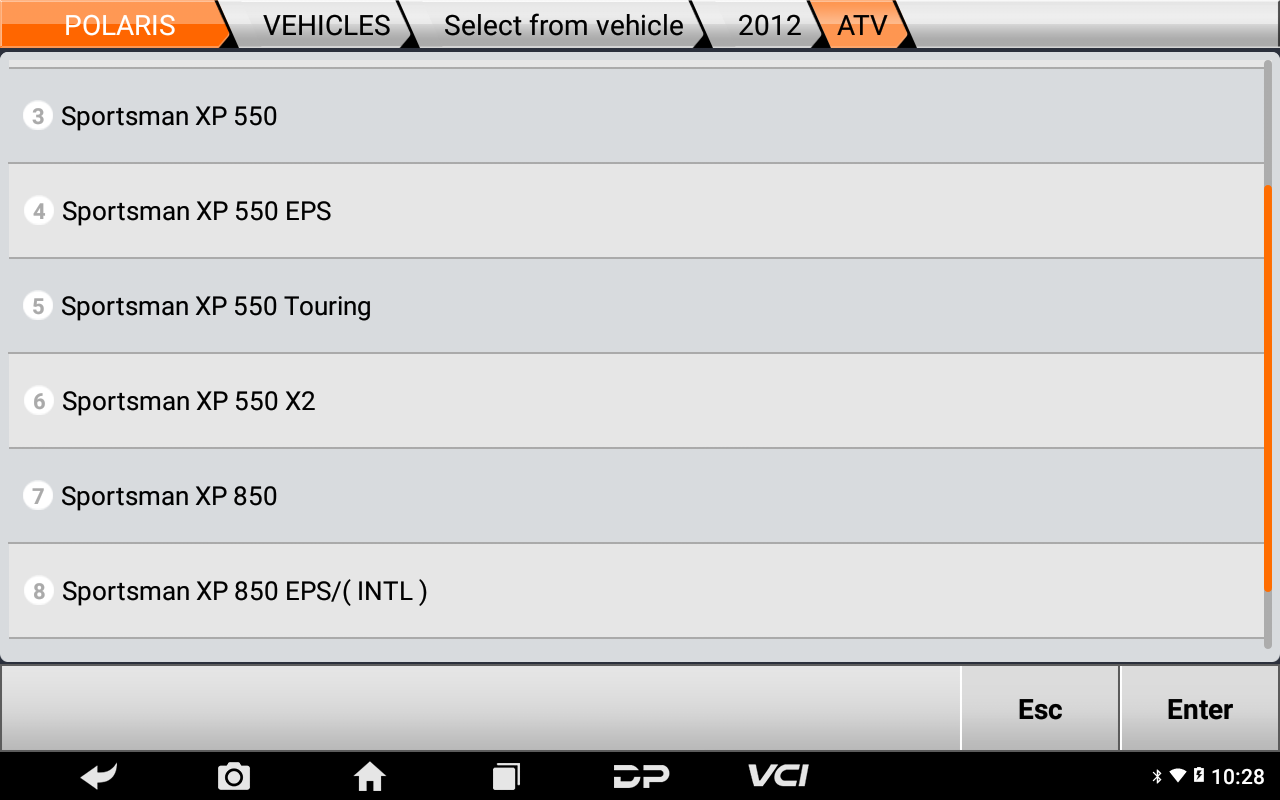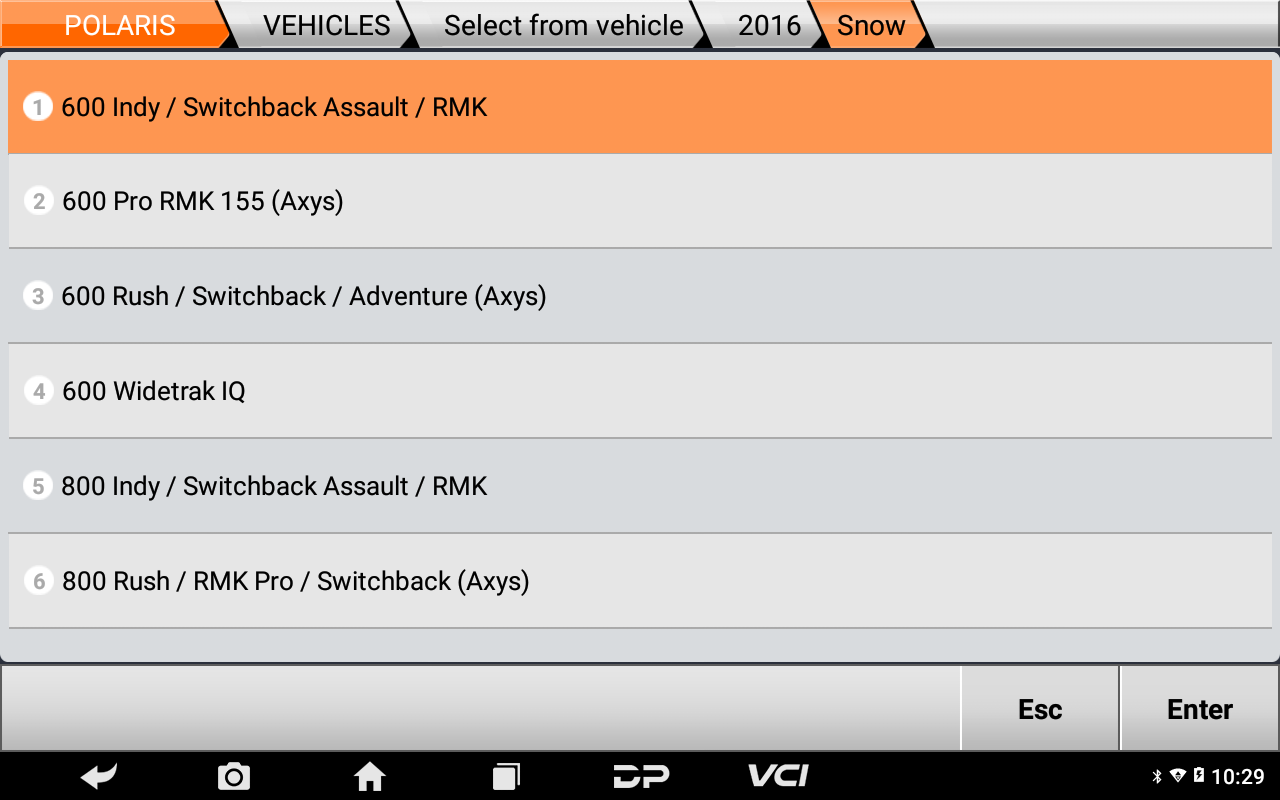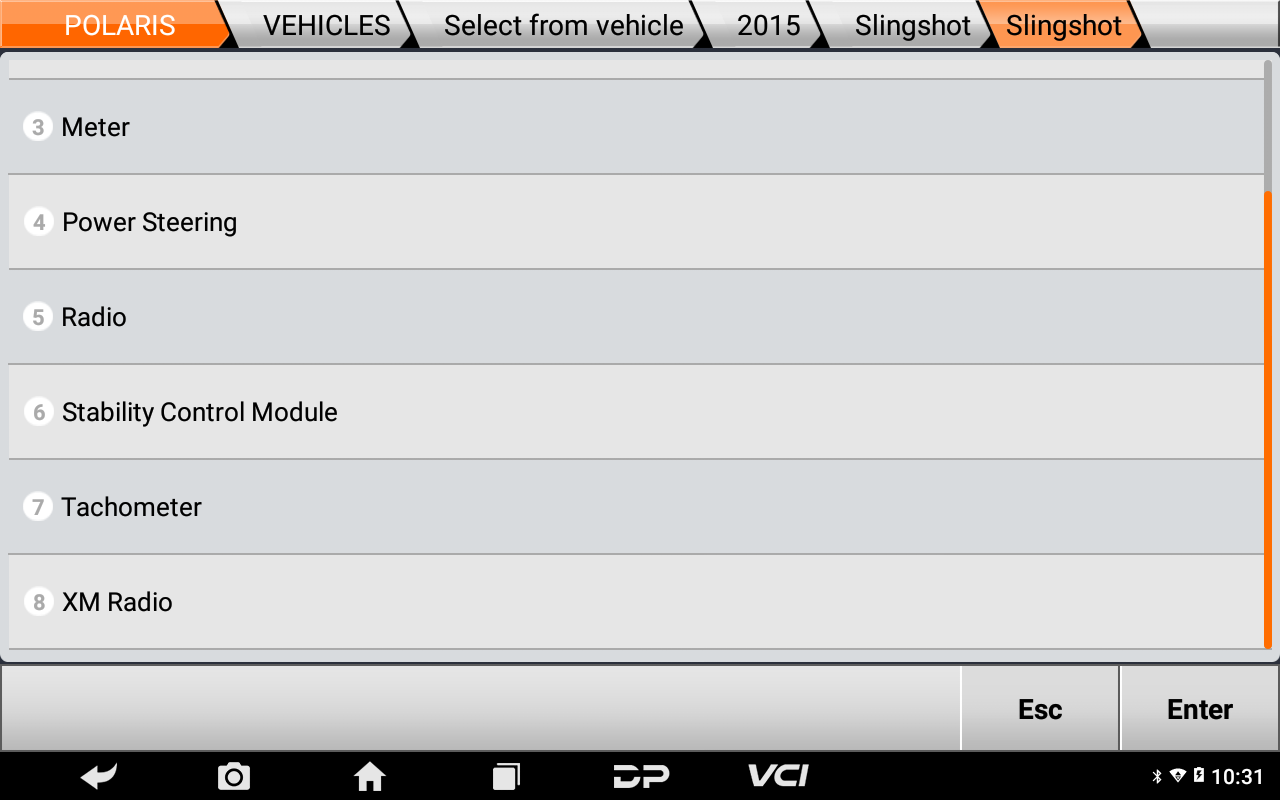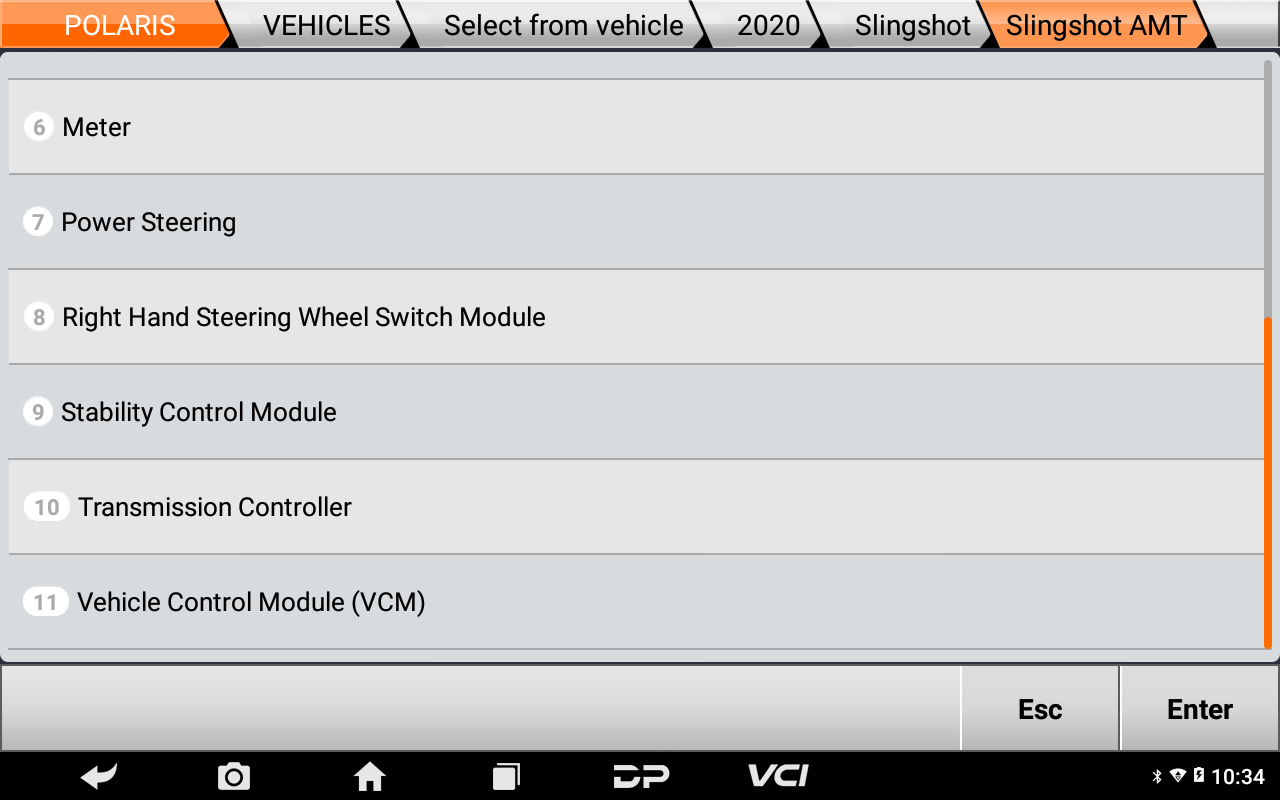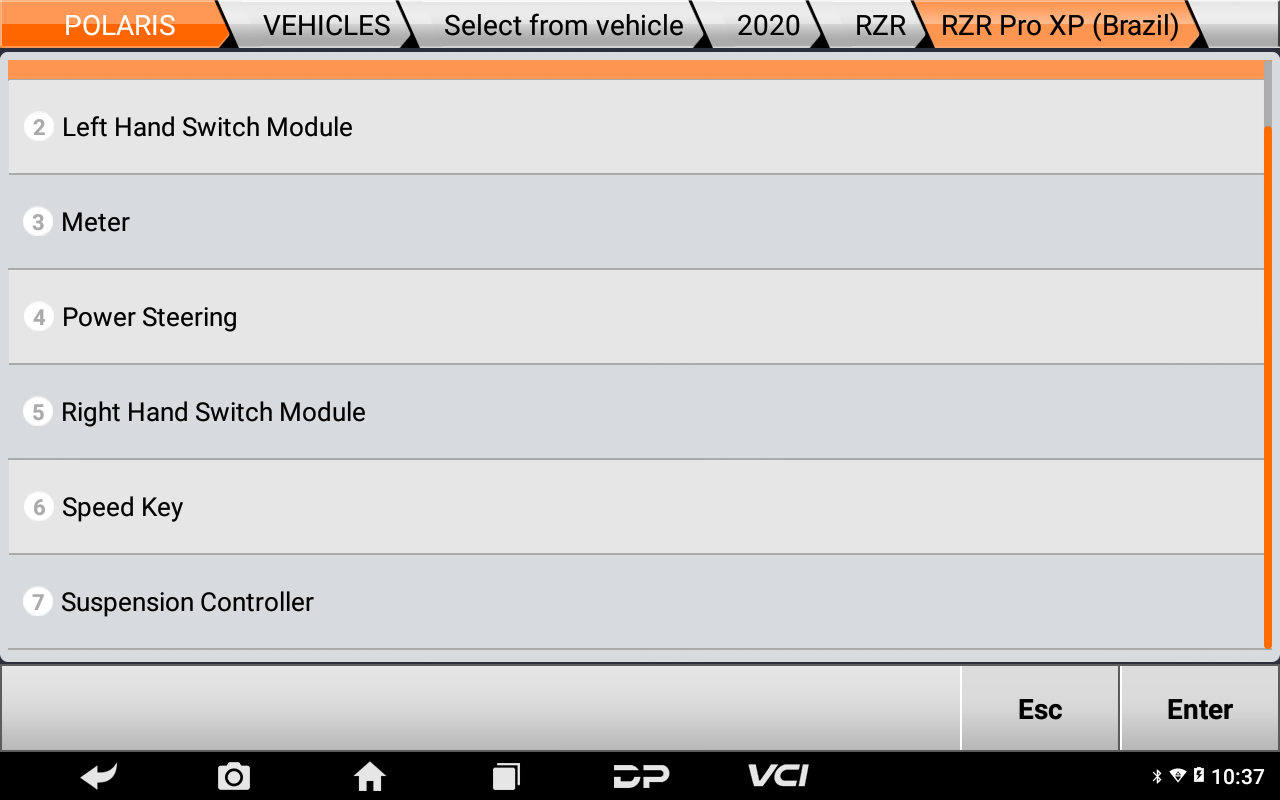 | | |
| --- | --- |
| Operation system | Android 5.1.1 |
| CPU | Exynos4418 qual core ARM cortex A9 |
| Battery | 3700mA, rechargeable polymer lithium battery |
| Extension memory card | 32G micro SD (TF) card supported |
| Storage capacity | 32GB |
| LCD | 8.0 inch |
| LCD resolution | 1280*800 |
| Touch screen | Capacitive touch screen |
| Wifi | Supported |
| Camera | 5 mega rear view camera |
| Working temperature | -10℃~55℃ (14℉~131℉) |
| Storage temperature | -20℃~70℃ (-4℉~158℉) |
| Weight | 1kg (main unit) |
| Dimension | 254mm*174*mm*35mm |